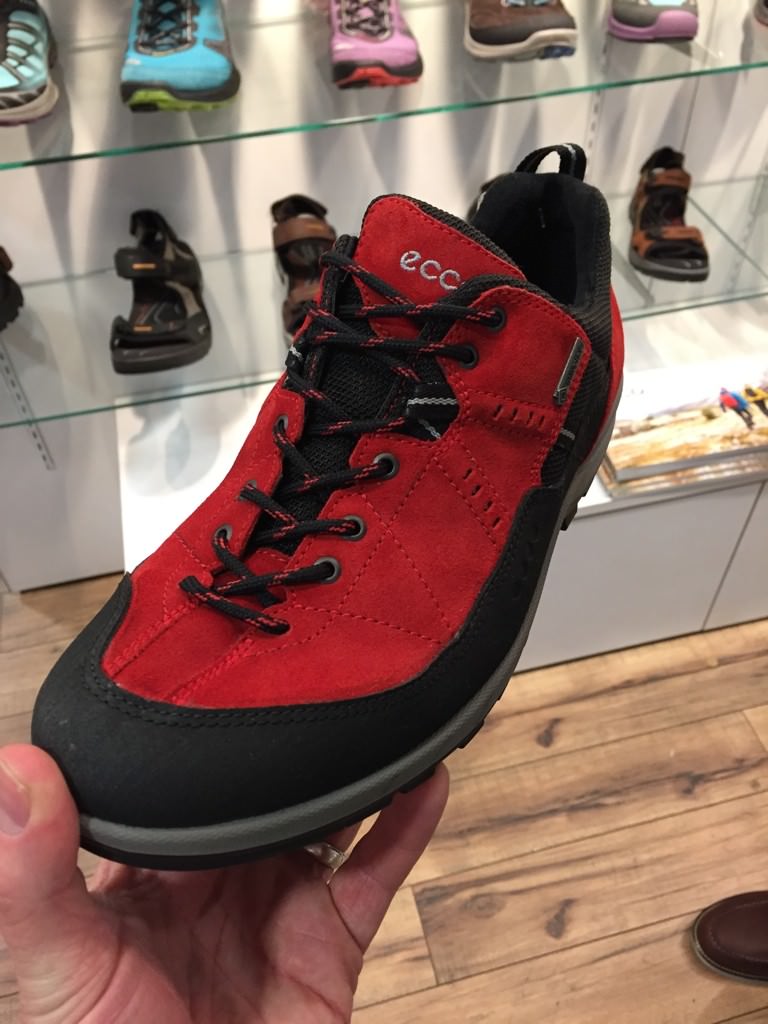 Ecco Ura Shoe
Overview: The Ura is an amazing Ecco product designed to be a long lasting approach shoe, so think of a great shoe when you're approaching the mountain when you get out there in the wilderness and terrain. It has a bunch of great features, including a very rugged outer profile. It's a dual density 2 component sole of rubber on the bottom which gives you a lot of grip and a lot of performance. Then the mid sole the great piece is actually polyurethane and this is what the brand Ecco stands for. They directly inject their outer soles which gives you this great flexibility and great durability and all the comfort you need when approaching the mountain.
You have a great mud guard to protect your toes and the shoe and then a very interesting design, fresh and modern with the materials of beautiful suede leather and some texture to give you this really sporty approach character. On top of that you even get Goretex so your feet will stay dry and comfortable and breathable all the way up to the mountain.
They've got a removable foot bed so if your feet get a little sweaty just take this out at night and let it dry and it won't develop any kind of an odor in it.
The Ecco shoe is a great new product. Go visit Ecco's website.
Manufacturer: Ecco
Product Name: Ura Shoe