Weekends at the lake will forever be remembered by anyone who can look back at their childhood and recall leaving the lake looking as wrinkly as their grandma, 3 shades darker than when they first arrived, and with a contagiously pleasant attitude. But what could possibly make summer trips to the lake even better you ask? Awesome floaties and rafts that will keep you and your kids ridiculously entertained while on the water. We've compiled a list of the coolest, most comfortable and impressive tubes to suit the whole family. What are you waiting for? Hit the water!
Inflatable Islands
If you're looking for a fun time on the lake that involves relaxing and having a couple cold ones with your friends, take a look at these two inflatable islands. Built for comfort and a good time, you can easily fit up to 8 people on either of the. From built in speakers and drink holders to contoured back and arm rests, you'll be relaxing on the waves in no time
Sportsstuff Fiesta Island
Click here to buy!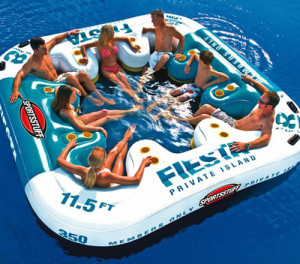 SeaDoo Mega Inflatable Island
Click here to buy!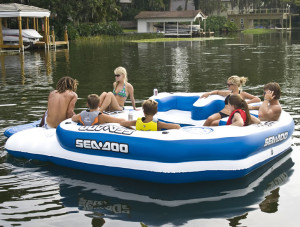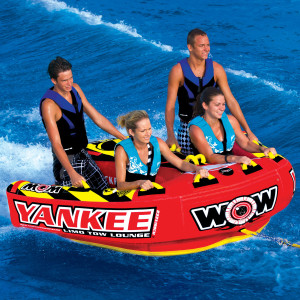 WOW Yankee Limo Tube
Who doesn't love tubing on the lake with the family? Your kids will love you that much more if you buy a multi person tube to pull behind your boat. After all, the more the merrier when it comes to roughing it on the waves!
Click here to buy!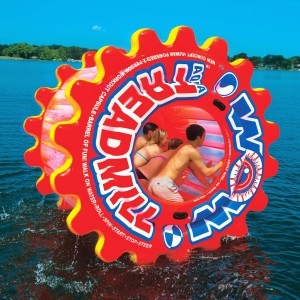 WOW Aqua Tredmill
If you really want to go crazy, try out the Aqua Treadmill. This is bound to keep your kids busy for hours, not to mention you'll be entertained watching them go around the lake like hamsters in a hamster wheel.
Click here to buy!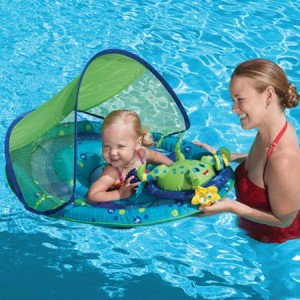 Baby Spring Float Activity Center
Don't forget the baby of the family! The Baby Spring Float Activity Center features a removable canopy to provide shade and protect your infant from the sun's harmful rays. This floatie is recommended for babies 9-24 months who are just being introduced to the water.
Click here to buy!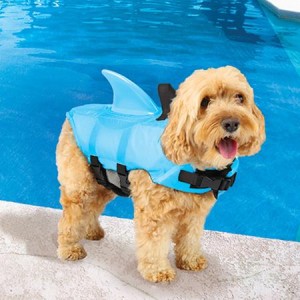 Sea Squirts Doggie Swim Vest
When we said everyone, we meant it! We even have a swim vest for our furry family members. Your family's canine will be grateful for days if you get them a fun and functional swim jacket like the Sea Squirts Doggie Swim Vest, which both supports them and makes them the most stylish dog on the beach.
Click here to buy!