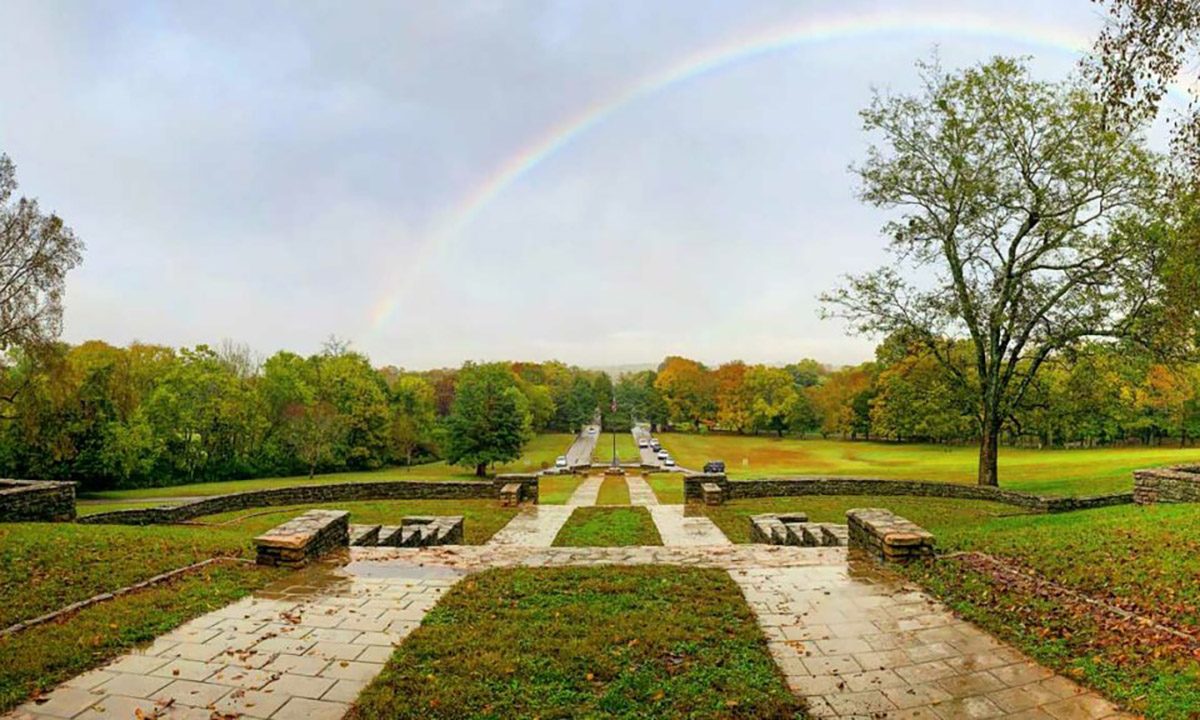 Nashville Outdoors: How to Hike, Bike and Paddle in Music City
Nashville is a vibrant city with friendly character, decent climate and yes – honky tonks and great music. If you want to unplug and get away from the crowds on Broadway, there are plenty of ways to enjoy some good time outdoors if you're staying in or around the city.
For a metropolitan area, Nashville is stacked with plenty of parks and outside spaces, all able to provide outdoor activities, time and space to be in nature and leave the world behind. Here are just a few of the more popular outdoor activities near Nashville to get you started.
1. Cycle the Natchez Trace Parkway
2680 Natchez Trace Parkway, Tupelo, MS 38804
The Natchez Trace Parkway is 444 miles of roadway running through Tennessee. Nashville is at the northern end of the trail and it's easily accessible via Highway 100 southwest of town.
The trail is well-maintained and offers quiet scenic routes through wilderness, woodland and countryside. The terrain is rolling but there's nothing too difficult for families to manage.
While the route is 444 miles long, there are lots of opportunities to stop, have a rest or picnic, turn around and head home.
It's great for people of all abilities, which is why we recommend it.
2. Kayak in Harpeth River State Park
1254 Narrows of the Harpeth Road, Kingston Springs, TN 37082,
Harpeth River State Park is a lovely park to hike and spend time but also to kayak. There's 40 miles of Harpeth River within the park, making it ideal for spending time on the clean, clear waters.
The park sits between two sections of the river as they bend around south of Nashville. There's Hidden Lake too, which is a great spot for wildflowers and for whiling away a lazy afternoon.
The park is open daily but doesn't have camping or overnight amenities. There are lots of hiking trails, picnic spots, scenic viewpoints and plenty of woodland and park to see.
Check out the Narrows of the Harpeth Tunnel too if you can!
3. Walk or bike around The Warner Parks
50 Vaughn Road, Nashville, TN 37221
The Warner Parks include Edwin and Percy Warner Parks, which combine to create the second largest city park in Tennessee. They both cover over 3,000 acres of woodland and countryside southwest of Nashville by Highway 100.
It's a huge area of land crisscrossed by trails. There are roads, but those are in the minority and you'll find most people bicycling or walking through the lovely surroundings.
While the parks are huge, we recommend hiking up to Luke Lea Heights Scenic Overlook. From there, you get an amazing view of the city and surrounding countryside and it is well worth the trip.
4. Hike the Shelby Bottoms Greenway and Nature Park
2021 Fatherland Street, Nashville, TN 37206
The Shelby Bottoms Greenway is four miles of paved trails surrounded by nature. There are opportunities to step off the greenway and into woods and wilderness. You can bike this route, but at that length, that won't take long.
The side trails are ideal for spotting birds or a little wildlife and aren't too strenuous. While not paved, they are well-trodden and firm underfoot most days so shouldn't present too much of a problem.
The overlook close to Shelby Park is a nice place to sit, relax, recover and watch the Cumberland River.
5. Hike or Bike Radnor Lake State Park
1160 Otter Creek Road, Nashville, TN 37220
Radnor Lake State Park is a short drive south of downtown Nashville and is a very popular place to spend time. It's very popular with locals who hike and bike the trails or photograph the local wildlife.
There are also rangers who offer guided tours of the park, which is great for anyone who wants to see all those things we typically miss when hiking.
The lake itself is calm and clean, a great way to cool down in warmer weather. Just walking around it seems to lower the temperature, which can be a lifesaver on hotter days.
6. Paddleboard the
Nashville sits on the Cumberland River, and while there are parks all along its banks, getting on the river itself is where it's at.
There are launches all down the river, including downtown. The current is steady but not too strong on most days, so this could be accessible to beginners as well as more experienced paddleboarders.
If paddleboarding isn't your thing, kayaking might be. You'll see lots of kayakers on the Cumberland River during good weather enjoying the sunshine and slower pace of life.
Outdoor activities near Nashville
While the city may be known more for its food and music scenes, the Tennessee climate is great for anyone who loves the outdoors. Fortunately, there is plenty to do within a short drive of downtown, including all the options included here.