Check out these INSANE overland vehicles aka adventuremobiles from the 2018 Overland Expo. Perfect for your next off-road adventure!
Sack Wear 80 Series Land Cruiser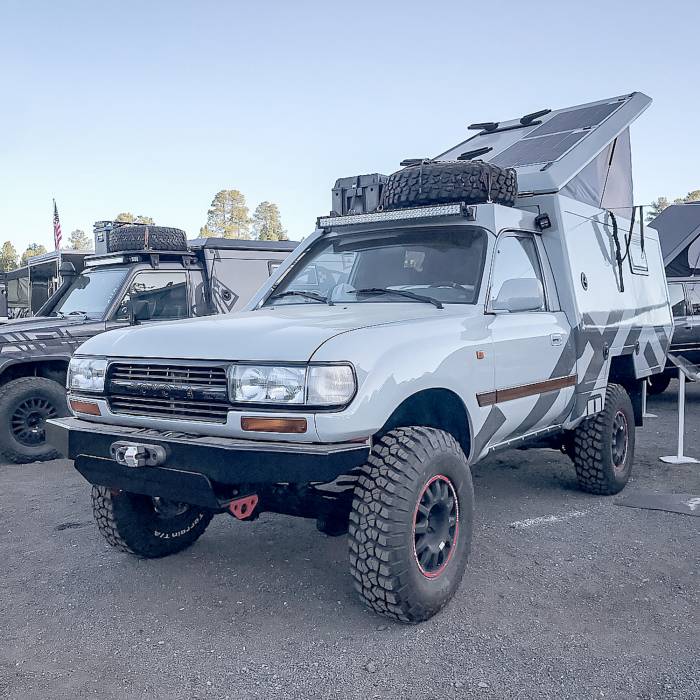 At $165,000, the top pick features a turbo-diesel with manual transmission and a fully carbon fiber pop-top camper on the back.
American Expedition Vehicles Jeep JKU Outpost II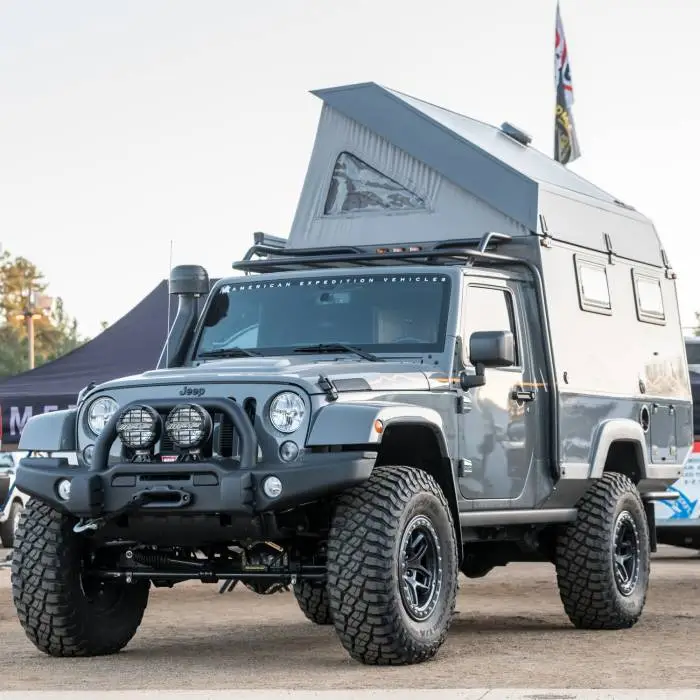 The AEV Jeep camper, known as the Outpost II, is Hemi-powered.
New Legend 4×4 Jeep Grand Wagoneer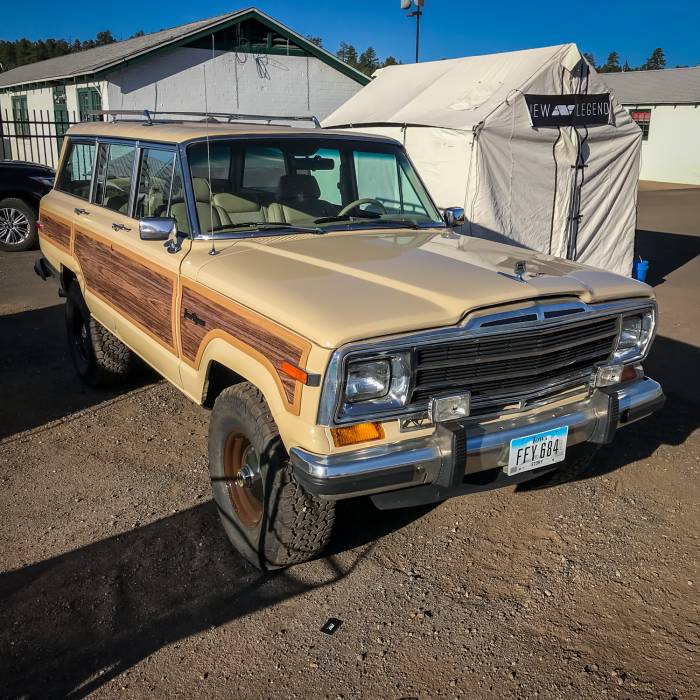 This Jeep Grand Wagoneer features a 5.3L V8 LS motor, backed with a 4L60e transmission, and 300 hp.
Couch Off-Road with Bliss-Mobil Unimog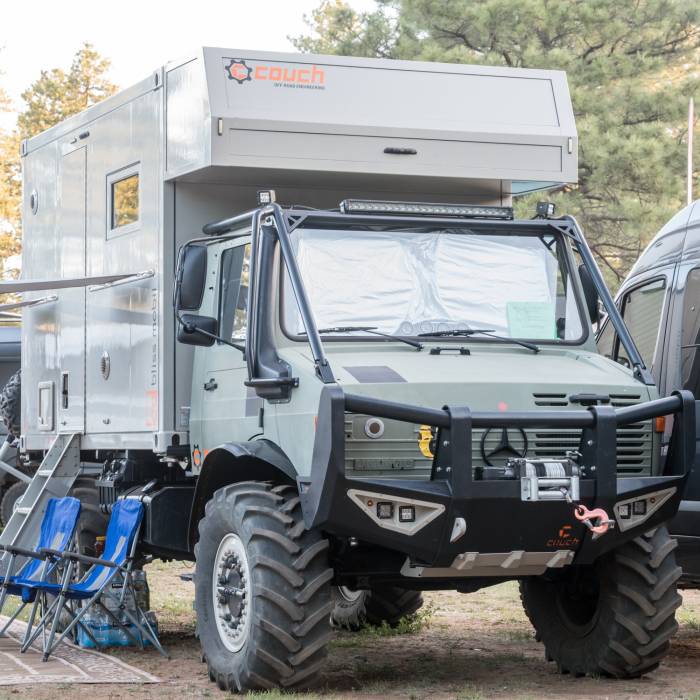 This Couch Off-Road Engineering Unimog has been mated with a Bliss-Mobil camper. It's massive – but super comfortable!
Classic Sportsmobile Econoline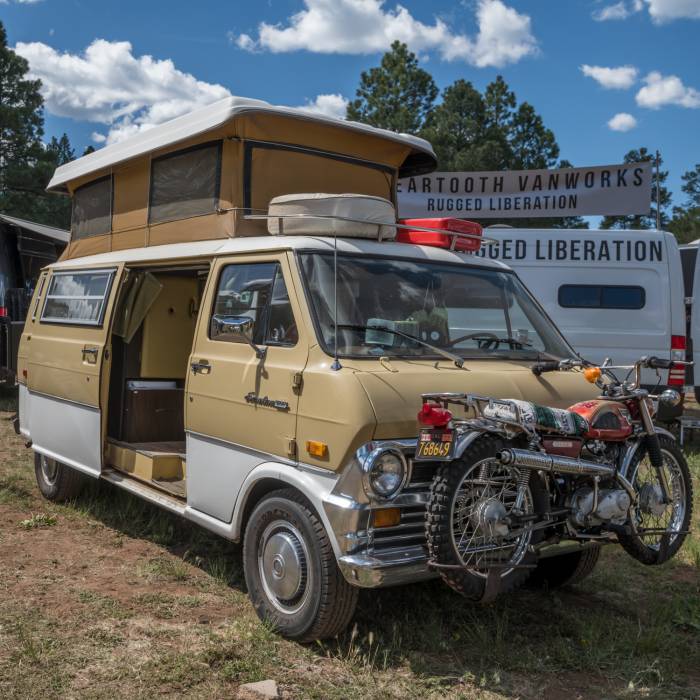 These guys have been around since 1961.
Proffitt's 79 Series Land Cruiser Pickup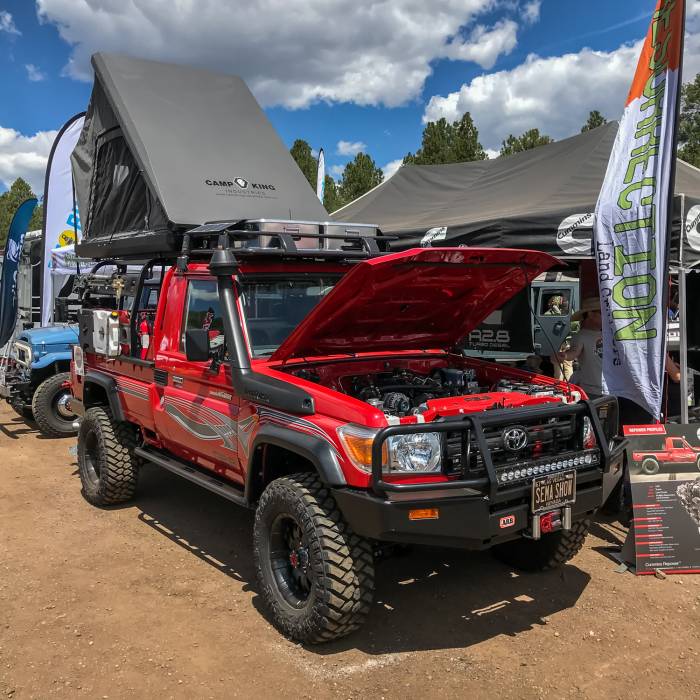 This particular model isn't something you could normally buy in North America. With a 1993 FZJ80 chassis and a Cummins 2.8L turbo-diesel crate motor under the hood, it's fully road legal in the U.S. Also features locking differentials at both ends, custom suspension, and a massive 60-gallon fuel tank.
FJ40 Cummins Turbo Diesel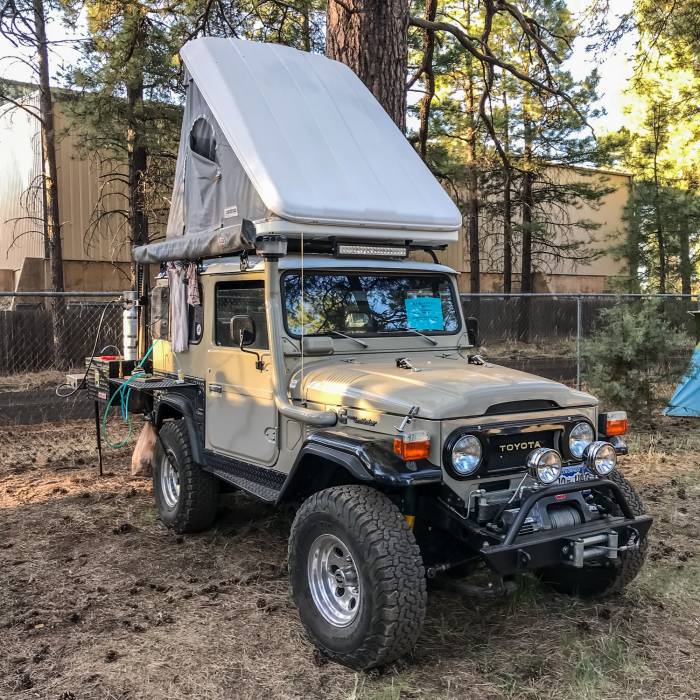 Cummins diesel conversions and FJ40 Land Cruisers = super reliable & capable.
Total Composites Sprinter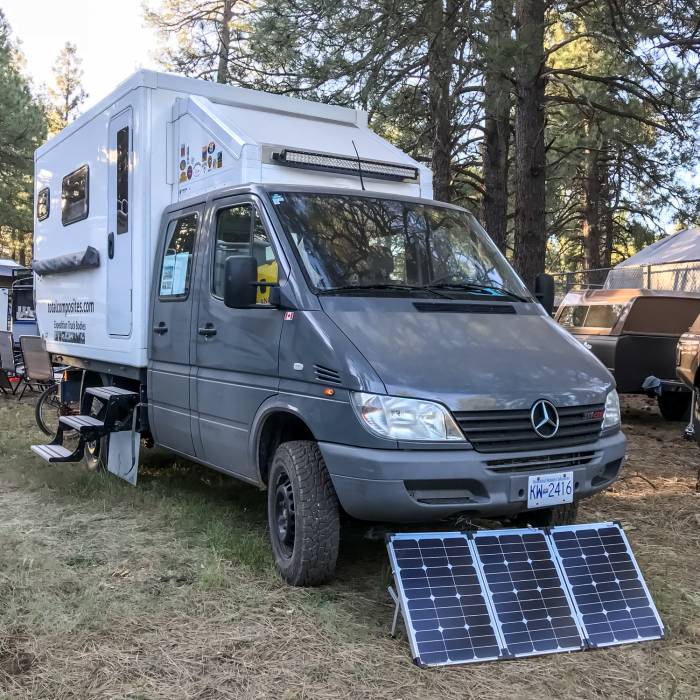 This four-door diesel Mercedes Sprinter 311 4×4 DOKA features custom composite panels from Total Composites.
Adventure Driven LMTV 'Brutus'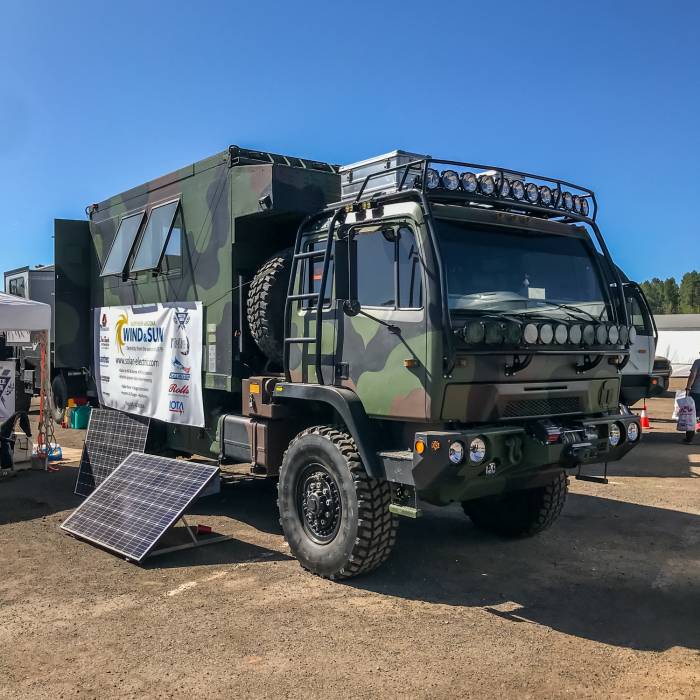 Adventure Driven's "Brutus" overland build is based on a M1079 LMTV ex-military truck, with a communications box on the back. Features include: high-speed axles, custom Scheel-Mann seats, tons of KC off-road lighting, a custom cab cage, custom cabinetry from Goose Gear, Battle Born lithium batteries for power and tons of solar panels on the roof.
Land Rover Defender 6×6 Ambulance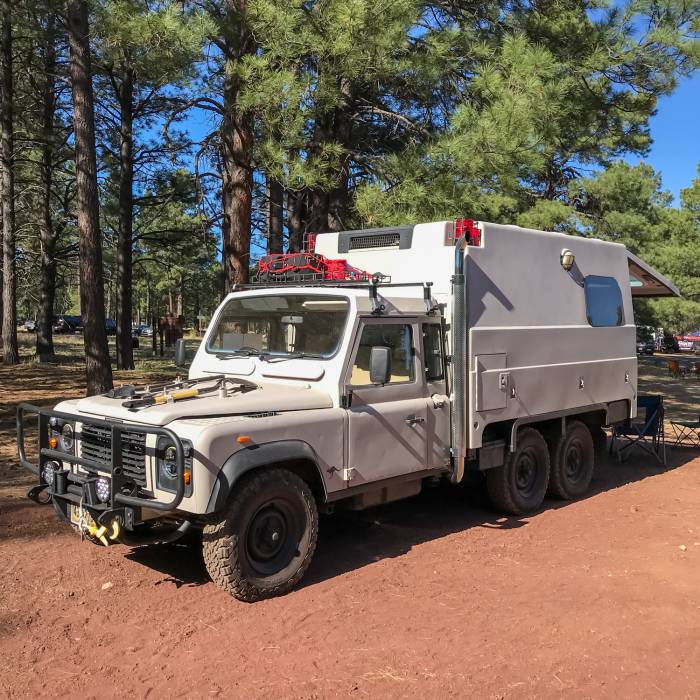 A very small number of these custom 6×6 vehicles were produced by Land Rover, mostly for military and civilian services companies. This version features a basic sleeping and living setup inside and is ready for adventure.
Original article by Bryon Dorr for Gear Junkie