Last month I took my 5 year old son for his second tent-camping trip…ever. While I knew he was prepared for it, he was definitely second guessing himself. We set up the tent during the day, and put the cots, sleeping bags, and pillows in place. Little did he know, that I had a secret implement hiding in my pocket. A powerful, multi-setting, rechargeable lantern from Fenix called the CL25R. I'm excited to share my honest review with you here.
As the sun began to set on our first night outside, I could feel the excitement building. Our trip to the tent was fueled by held-hands and reassurance that everything was going to be alright – and if anything went wrong, I was just a yell away. As we approached the tent, I pulled the Fenix CL25R from my pocket, and with a simple push of a button – illuminated all of the night sounds that surrounded us. Camping lanterns are nothing new, and the idea of an LED lantern has been around for a number of years – allowing for more light in a lighter frame. The Fenix CL25R definitely pushes the boundaries of both.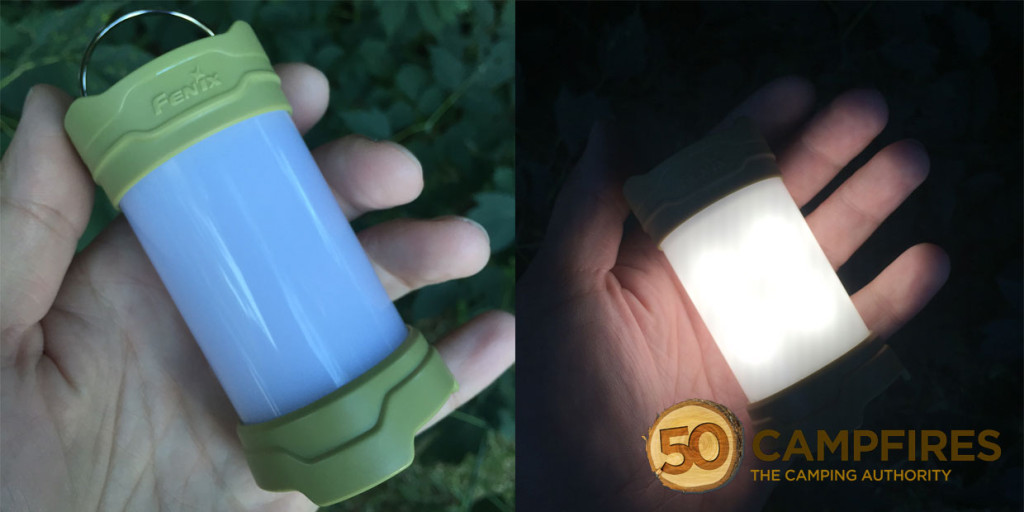 The light itself is a cylinder smaller than a soda can – with its heaviest component being the industrial-strength magnet on the bottom. The beauty of the CL25R is in its functions. 6 output settings are designed for any darkness – from high powered "turbo mode" to moonlight settings. Although the turbo mode led us into the tent, it was the moonlight setting that really saved the night. The Fenix became my sons nightlight for the entire weekend. Not too bright, not too dim – just right. The fact that it can run for 600 hours on a single charge in this mode makes it a homerun.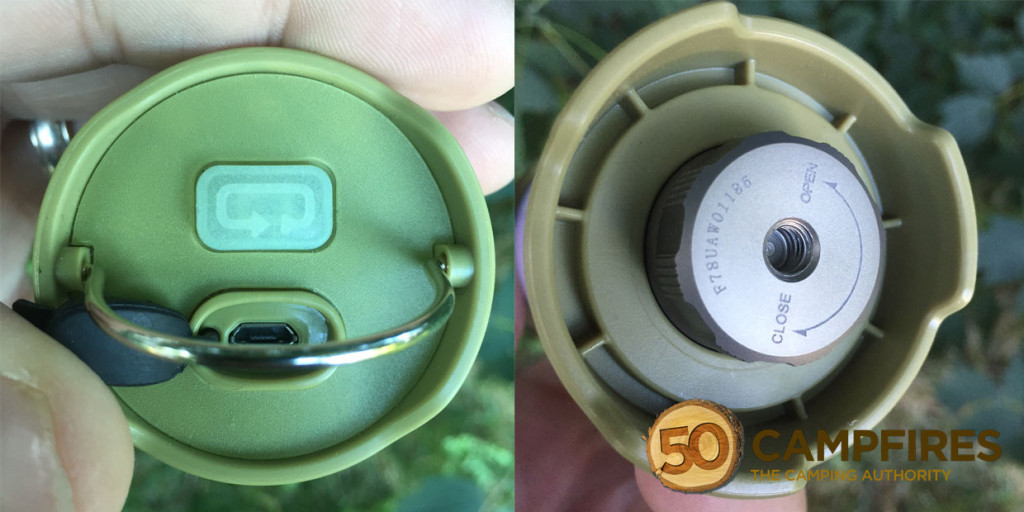 Although we didn't test its limits, the Fenix CL25R is IPX-6 rated, meaning you'd be able to keep your nightlight on in a meter of water.
Overall, this USB rechargeable lantern is compact, functional – and a real night saver.
For more information, check out the Fenix CL25R here.