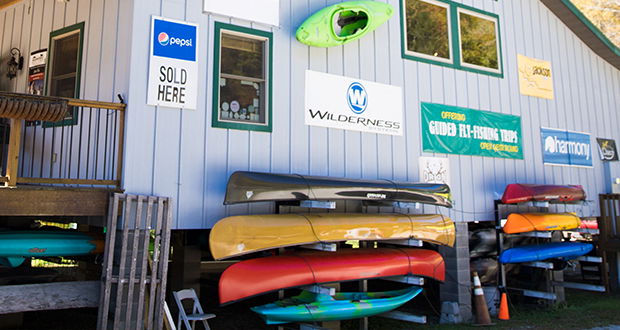 We Had A Blast At Headwaters Outfitters in North Carolina
Western North Carolina is home to some of the best canoeing and kayaking you'll find in the United States. The sheer number of rivers and paddling grades offer adventure for beginners and experts alike. You can relax on the calm class I waters of the upper French Broad River or put your skills to the test on the terrifying class V rapids of Green River. On our trip, we opted for a more relaxing paddle and decided to use Headwater Outfitters on the French Broad River.
The French Broad River is 218 long and flows through both North Carolina and Tennessee. It is considered to be one of the oldest rivers in the world and is actually older than the Appalachian Mountains themselves. The first 75 miles of the river is mostly calm and perfect for beginners. Because we had camera gear, we decided on this section. On a different day, we might have driven further down river in search of class I, II, and III rapids.
We went out with David Whitmire and had an absolute blast. The sun was shining, the air was crisp, and David knew everything we wanted to know about the river and more. The gear shop at Headwaters Outfitters is impressive. The selection and brands are on par with a big box outdoor store, so they're sure to have everything you need. Lastly, what sets them apart is the tap room they just opened! They feature local craft brew and cider, and it's the perfect place to unwind after a long paddle. If you find yourself in the Brevard area of North Carolina and you want to do some paddling, Headwaters Outfitters is where you need to be.