You can't go wrong with a classic, lightweight jacket. Perfect for outdoor adventures in brisk fall weather, White Sierra's Three Creeks Jacket is lightweight enough to wear for everyday use but will also provide the warmth you need when the weather takes a turn for the chilly side.
White Sierra is a 35 year-old family owned and operated business specializing in making outdoor apparel. Their everyday apparel is designed to fit your outdoors lifestyle, no matter what that may be. They know everyone participates in different outdoor activities ranging from relaxing hikes with the family to climbing mountains. Wherever your outdoor journey takes you, take White Sierra with you.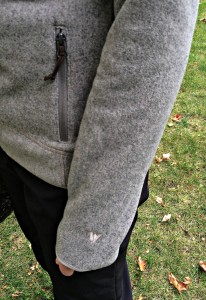 Appearance: The Three Creeks Jacket features zip secure front pockets, contrast stitching and soft lycra binding. This jacket has a great hourglass shape built into it and provides a very flattering fit. We've noticed that if you're a woman with wide hips that it is best to go up a size, as they do run a bit small in the hips and waist. The Three Creeks Jacket comes in very tasteful colors including titanium, deep purple, humus, and beet red. You can't go wrong with this comfy, 100% polyester Heather Thermo Fleece knit.
Functionality: It's easy to be active in and just lightweight enough to keep you from getting too warm. The jacket comes with secured zip front pockets big enough to hold a phone, keys and similar items. The pockets are great for those smaller items you don't want to hold onto and possibly lose on a hike. There are also large internal pouch pockets for additional storage. White Sierra has perfectly designed this jacket with high functionality in mind for those who live active outdoor lifestyles. Without limiting or restricting movement, it is versatile enough for any activity. This jacket is also comfortable enough to lounge around in or relax by the bonfire on cool fall nights. It's ideal for fall clothing layers and will hold up in the colder winter temps, with layers, as well.
Durability: The Three Creeks Jacket is created for an outdoor lifestyle and is durable enough to support one. The jacket is made of 100% polyester Heather Thermo Fleece knit and thick stitching prevents unraveling and snagging. This jacket can take you for miles without looking worn. The collar and sleeve caps have comfortable finished edges that help keep you snug and warm. The lightweight material keeps you from feeling heavy and layered, while still providing great protection standing up to the outdoor elements. You can conquer the outdoors knowing this jacket will remain strong along with you.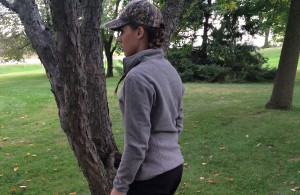 Value: This jacket is a great value. There are many jackets on today's market that are lower in quality, warmth, and durability but are selling for much higher prices. This jacket is priced at $50.00 and is a nice high quality option for anyone who enjoys spending time outdoors. It is durable and works easily as a lighter option as well as a heavier jacket paired with layers. The ample pocket space alone is such a key attribute that you will be thankful for when you're out and about and need to use your hands. The versatility, quality, and value are what make this jacket a must have.
Checkout the rest of the White Sierra line on their website.