If you've got someone on your holiday gift list that loves the city life just as much as they do exploring nature, you're going to want to check out our list of 20 Gifts That Transition Perfectly From City To Trail below! The list includes everything from waterproof boots from Forsake that'll be just at home at happy hour as they are in a downpour on the trail, digital tracking devices from Trackr that'll keep tabs on both your car keys and your cell phone to Bluetooth earphones from Braven that are built both for the morning commute, as well as a morning trail run.
We hope that you like these gift ideas as much as we do. Just a heads up – 50 Campfires may receive a small commission on products you buy on this page. Hey, we've gotta keep the lights on!
Flowfold Vanguard Slim Front Pocket Bifold Wallet
$29.95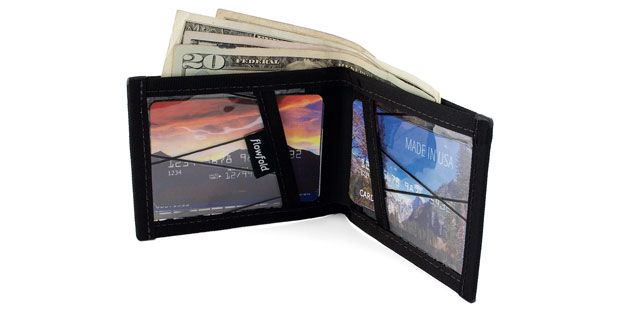 When you're carrying a wallet, the last thing you want is to "feel" the wallet dragging you down. Not a concern with the Flowfold Vanguard Slim Front Pocket Bifold Wallet. It's so light, it literally floats on water! It's made from carbon fiber repurposed from the sails on racing boats. It's designed by surfers and handcrafted on the coast of Maine in the good ol' USA. Features two credit card slots, two ID holder windows and a long cash pocket. Backed by the Flowfold warranty.
They're going to love this wallet, check it out!

Zippo Sunglasses
$24.95
http://gph.is/2hctk5C
Zippo now offers a wide range of affordable sunglasses in many classic styles and lens types. Whether the campers on your gift list will look their best in a classic aviator frame, something standout, or iconic hip and cool selections, the lineup includes frames that will satisfy your search. Lens options include mirrored, multi-coated, and polarized rated at UV 400. The Zippo website offers specifics on sizing of each model to help make certain your selection will fit well.
Check out the Zippo Sunglasses Collection here!

LifeStraw Universal
$34.95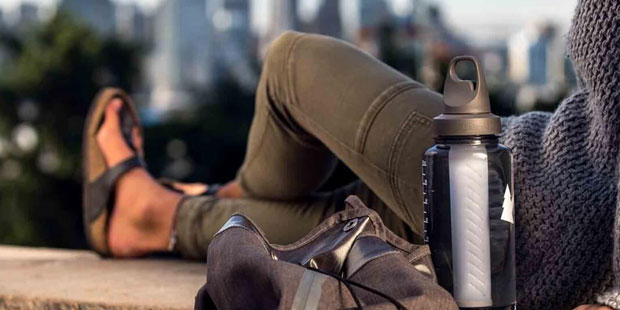 Water, water ANYWHERE you are … with any water bottle you happen to have with you … that's the beauty of the LifeStraw Universal. It's the first bottle adapter kit with a 2-stage filter. With two sizes of screw caps, it allows you to turn your favorite bottle into a powerful water filter. The filter uses advanced hollow fiber membrane technology (0.2 microns) to remove waterborne bacteria and protozoa up to 1,000 liters (264 gallons). The second stage of filtration is a replaceable activated carbon capsule to improve taste, reduce chlorine, and organic chemical matter for up to 100 liters (26) gallons.
We love the flexibility of the LifeStraw Universal Kit! Check it out!

MyPakage Men's Weekday Boxer Brief
$25.00
http://gph.is/2iCsa3o
The men on your holiday gift list will all appreciate finding a package under the tree containing MyPakage Men's Weekday Boxer Briefs. Available in a range of sizes from XXS (26-28) through XXL (42-44) and pretty much everything in between, MyPackage is the closest thing to custom underwear short of a personal tailor. Depending on size they are available in a rainbow of colors and combinations. These boxer briefs feature MyPakage Keyhole Comfort Technology and are made from 95 percent Modal and 5 percent Spandex.
Check out the MyPakage Weekday Boxer Briefs for yourself!

Yeti Rambler 14oz. Mug
$25.00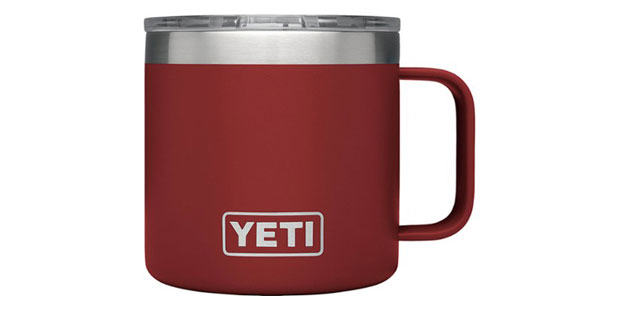 The double-wall vacuum-insulated YETI Rambler mug keeps your coffee hot for hours on end in the backcountry. Kitchen-grade 18/8 stainless steel with DuraCoat finish ensures the vessel stands up to abuse, and won't sweat like other mugs. Convenient handle and Trident lid make it perfect for sipping long into a cold mountain night. You can refuse to let a restless night stand in the way of your adventure. The coffee inside will always be ready when you are.
Don't leave home…or camp without your Yeti! Check it out!
DrySure Extreme Boot Dryers
$39.44
http://gph.is/2hpZMBK
Hiking boots, work boots, snow boots … no matter what kind of boot you wear, Drysure Extreme will handle all drying duties. They are proven to be 12X more effective than air-drying alone yet require no heat or power source of any kind. In the tent, at the cabin, or even in the car, insert the Suredry Extreme units into your boots and they begin grabbing and holding the moisture. Because they use no heat, they extend the life of boots by many times. Easy, effective, and reusable to dry boots hundreds of times.
Keep their feet dry – all the time! Check out DrySure!

Altra Lone Peak 3.5 Low
$83.00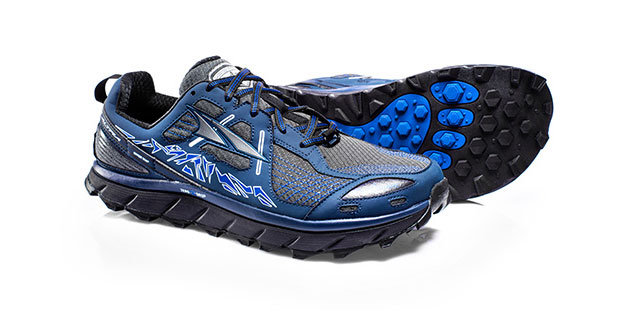 What if your next pair of hikers weren't boots? We put that theory to the test this year with the Altra Lone Peak 3.5 trail shoes. Incorporating their zero drop build, the Altra Lone Peak 3.5 provide a durable sole that's made to overcome even the roughest of trails. Comfortable enough to wear for weeks on end — they'll quickly become your feets new best friend.
You'll be the holiday hero by putting a pair of Altra's on their feet! Check them out!

Trackr Bravo Gen3 (4-Pack)
$74.99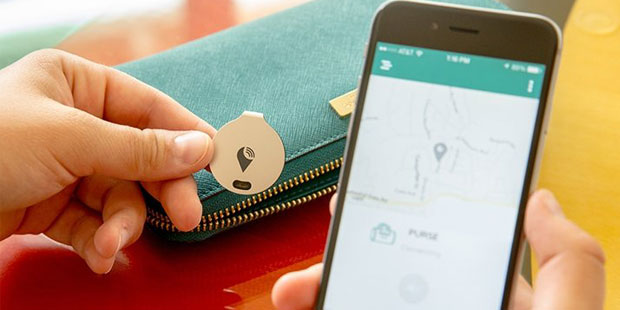 Have someone on your gift list that's always searching for their lost keys, phone, purse or wallet? The TrackR Bravo will help them keep their valuables in order.
Using a wireless signal, the anodized aluminum TrackR pairs with their smartphone and pinpoints where the lost item was left. In addition, pushing the button on the TrackR Bravo will reveal the location of a forgotten phone. Never tear the house (or tent) apart again!
Give the gift of never losing anything…ever again!

Nuu Muu Active Dresses
$88.00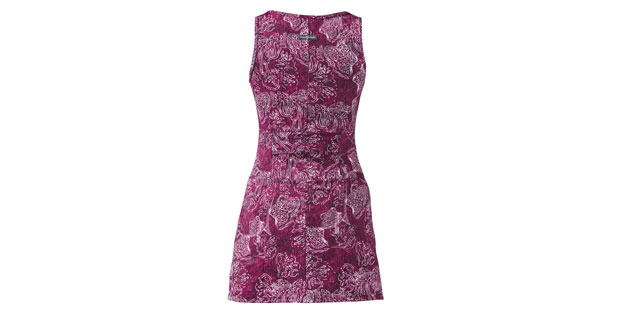 Hiking, biking, running or even traveling deserve more than an old pair of sweatpants and torn t-shirt. Nuu Muu offers a collection of SPF 50+, sweat hiding, wrinkle proof dresses that'll quickly become her new go-to activewear. Available in a variety of colors and styles, with sizes from XS-XXXL they've got something for every body shape — including little girls!
Perfect for the outdoor woman or girl in your life! See them here!

Victorinox Swiss Army Explorer White Christmas : Special Edition 2017
$65.00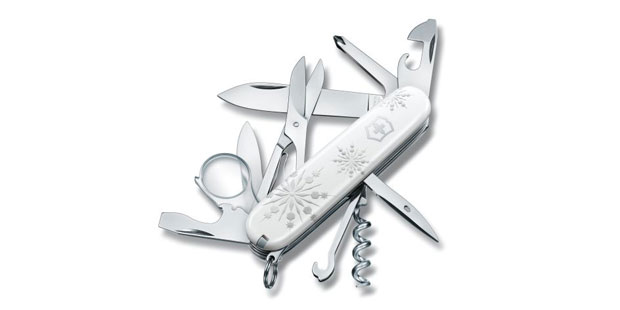 The Explorer White Christmas Special Edition is where form and functionality meet in the finest festive aesthetic. Directional in its design details, the 3-D snowflake scales are crafted with relief printing so you can feel as well as see the beautiful design. But don't let looks deceive; it's fully functional with 16 tools while weighing just 3.6 ounces. It's limited to just 15,000 pieces worldwide.
Don't miss out on this limited edition pocket knife from Victorinox Swiss Army!

Braven Flye Power Headphones
$119.95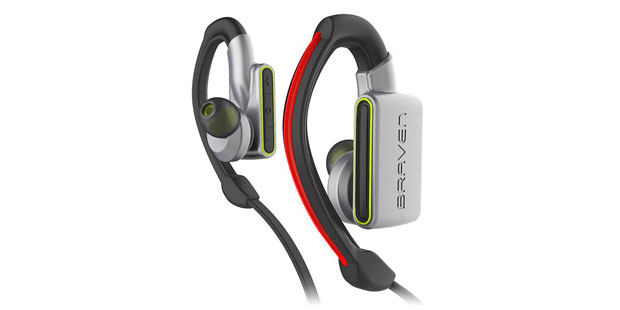 Braven makes some of the best waterproof Bluetooth speakers on the market, and we have to say that their bluetooth earbuds are following suit. First off, they're waterproof, which means you can train in any weather conditions you desire. Second, they have LED lights built-in, so the cars behind you can see you from a distance. And third, if you want that extra level of alertness you can select "ambient audio awareness" to get a nice mix of the sounds around you. Top that off with custom EQ settings and you have a great setup to please any music lover on the go.
From their commute to their trail run – keep them jamming!

Ridgemont Outfitters : Monty Hi Trail Shoes
$115.00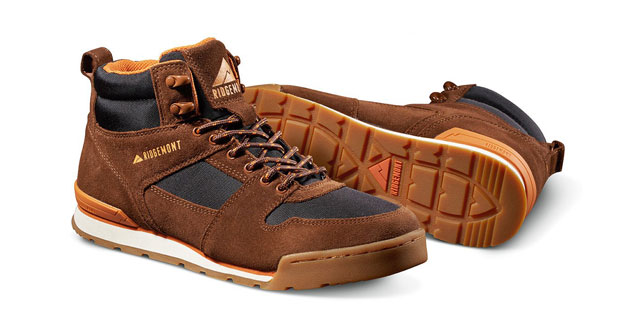 If you can't find a color in the Monty Hi series that you don't like, we'll just have to assume that you don't want to look good walking around town. They have six styles that have a waterproof, breathable liner and oiled full grain leather. They stand out and are reminiscent of 1980s style hikers, which we like.
They're selling fast! Check out the styles here!

Glerups MG Natural Wool Boot Slipper
$105.00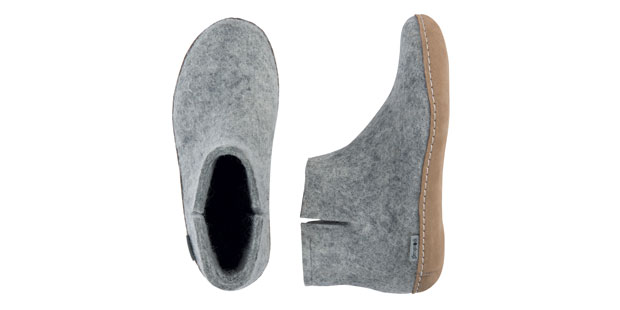 It's probably time to stop wearing "disposable" slippers, and trade-up to a pair of Glerups. Made from 100% pure wool in the upper, and fitted with pure calfskin soles — these are slippers that'll make your day of hiking feel like a walk in the park. The more you wear them, the better they fit — so get them on your feet already!
Give the gift of walking on clouds! Check out Glerups!

Forsake Driggs Men's Hiking Boot
$139.95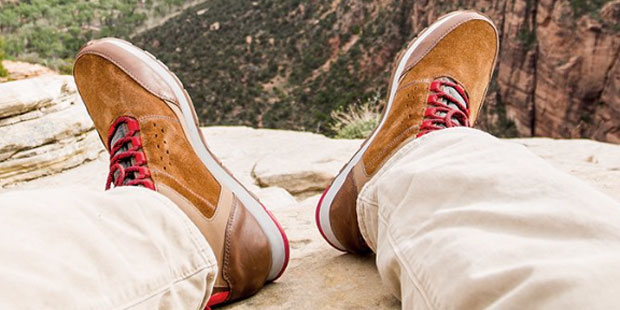 We're big fans of town-to-trail boots because sometimes we want to run around in the woods, and sometimes we want to hit happy hour at a fancy restaurant. What we like about the Foresake Driggs Men's Hiking Boot is its stylish upper that looks great around town, and an aggressive tread that's ready to scramble up a mountain. They're waterproof with an anti-microbial inside and have a comfy EVA compression midsole so you can go exploring all day long.
From tavern to trail – they'll love them!

Nalgene Holiday Widemouth Water Bottle
$10.95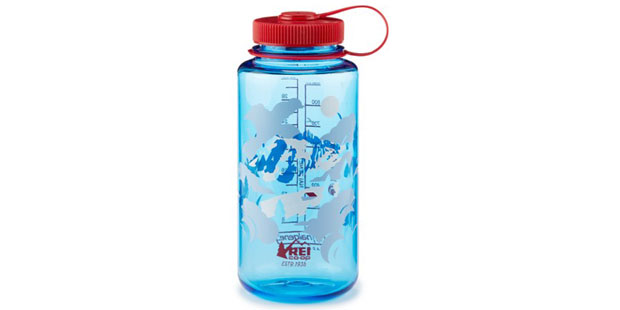 Sturdy and leak-proof, the wide mouth of this BPA-free water bottle makes spill-free filling a snap. It's dishwasher safe (top rack only), but is not recommended for use in oven or microwave. True to its red, white, and blue holiday design, it's made in the U.S.A. Stay hydrated on the go and ready for holiday fun.
The perfect stocking stuffer! Check it out!

REI Stainless Steel Vacuum Mug – 16oz
$22.95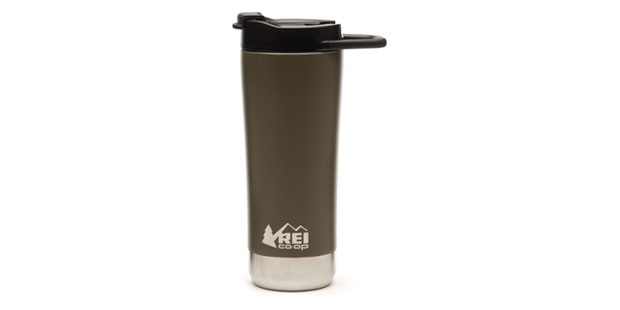 Designed to keep your favorite beverage – hot or cold – at just the right temperature, this sturdy 16-ounce stainless steel vacuum mug comes in handy when you're on the go … or chained to your desk. Will keep liquid warm for up to 12 hours and cold for up to 24 hours. Sturdy, leak-resistant lid is designed for sipping on the go. Handle is made to clip to whatever's convenient using a utility 'biner (not included.) Fits in most cup holders.
Stylish for both the office and the tent. Check it out!

REI Men's Trail 25 Pack
$69.95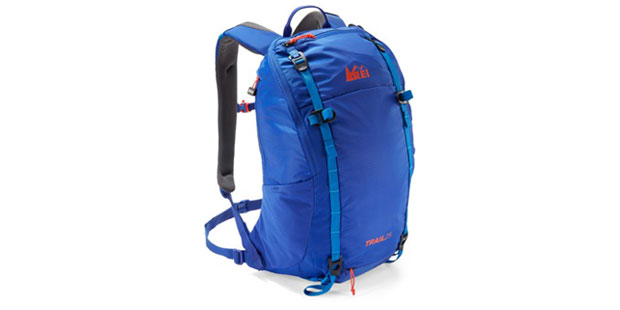 Know anyone who's looking for a do it all daypack at a great price? Who doesn't? That's why so many on your gift list will be satisfied with the Trail 25 Pack. This compact, durable pack carries loads comfortably, organizes a variety of essentials, and even includes a built-in rain cover. U-shaped panel with two zipper sliders offers quick access to gear on the go, and total access to contents when fully-opened.
Help them upgrade their tired backpack with the Trail 25!

Amazon Kindle Oasis
$249.99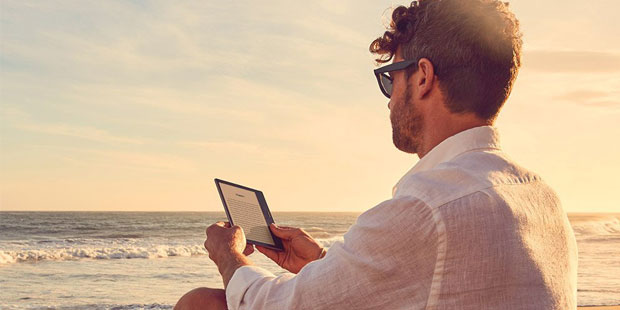 If you love reading as much as we do, you probably already own an e-reader. It goes everywhere with us. For all of their advantages, there's always been one downside — the elements. You have to baby it against water, or dust or any other electronics killer…until now. The Kindle Oasis is IPX8 rated, meaning that if you wanted…you could read the next best seller underwater.
Overcome the fear of elements with the Amazon Kindle Oasis!

Victorinox Swiss Army I.N.O.X. Titanium Leather Watch
$625.00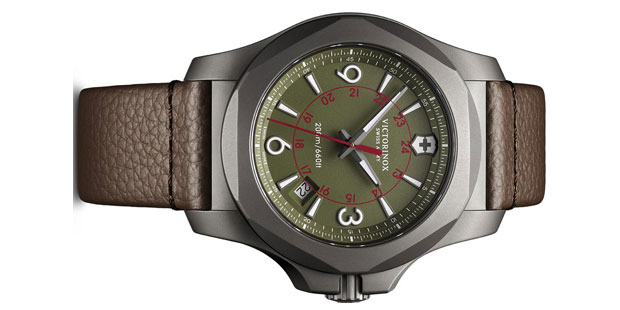 This may be the ultimate crossover product – a watch that serves reliably and well in the woods and on the trail, but looks good … make that great … enough to wear at any business meeting or for a night on the town. Available with either an olive face or a black face, the Victorinox Swiss Army I.N.O.X. Titanium Watch has a Swiss quartz movement and a sandblasted titanium case. The leather bands are built from the same material found in boots made for firefighters.
You can count on Victorinox Swiss Army for a home run this holiday. Check it out!