Warm winter socks are a must-have!
With heavy snow striking some parts of the country this week, it's time to get your winter gear in order. And while everyone loves a good quality pair of boots, they're only half of the footwear equation. The other half of that equation is the pair of socks you're wearing. And if those socks aren't up to snuff, you're in for a wet, chilly experience.
So, to keep your toes toasty, we've tracked down five insanely warm winter socks.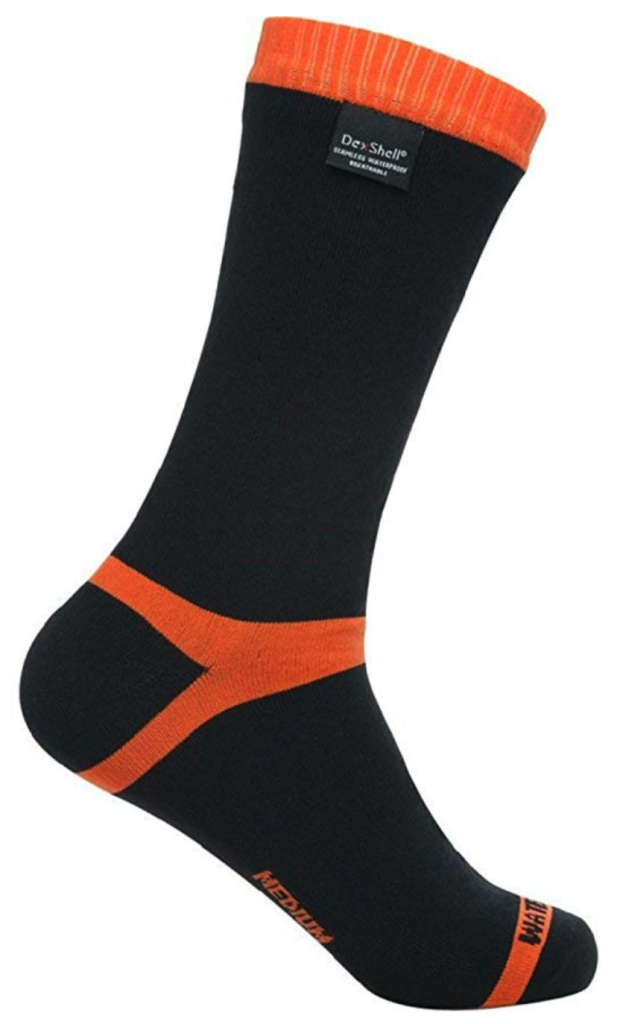 DexShell's Hytherm PRO socks aren't as thick or heavy as some of the socks on our list, but they're designed to keep your feet as dry as possible. They're constructed from a three-part blend of nylon, merino wool, and acrylic. This allows for a fit that conforms to any foot, while it also resists pilling.
These socks are exceptionally breathable and wick moisture away from your feet. As a result, they don't get itchy when they're wet, so they're a good choice if you have to cross a creek, or if for some other reason you know your feet are going to get wet from the outset.
One unique feature of the Hytherm PRO is the waterproof inner membrane. If you walk through water that's higher than the top of the sock, water can get inside. It will eventually get wicked away, but this is important to remember when you're out on the trail.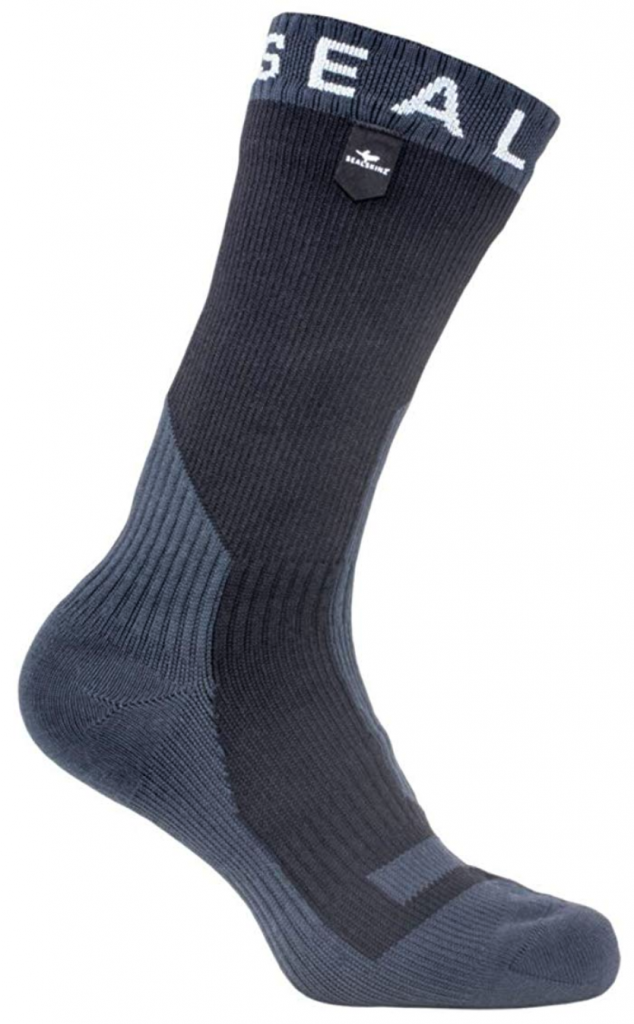 Sealskinz Waterproof Trekking Thick Mid socks are a second solid choice if you need moisture protection. They have a similar construction as the DexShell socks we just looked at, although the inner liner is made of merino wool. This material isn't just breathable. It also stays warm even when it's wet, and has moisture-wicking capabilities.
As a result, the Sealskinz is a hair warmer than the DexShell, and better suited to all-day use. Their durability is further increased by the reinforced heel and toe, which feature extra padding to relieve pressure points. As a result, the Sealskinz socks are comfortable enough to wear even for a long hike.
The top bands on these socks are also reinforced. This keeps them securely positioned over your calves, so you don't have to worry about them sagging down to your ankles. Your calves will stay warm even when the winter wind is whipping around the cuffs of your jeans. These are seriously warm winter socks.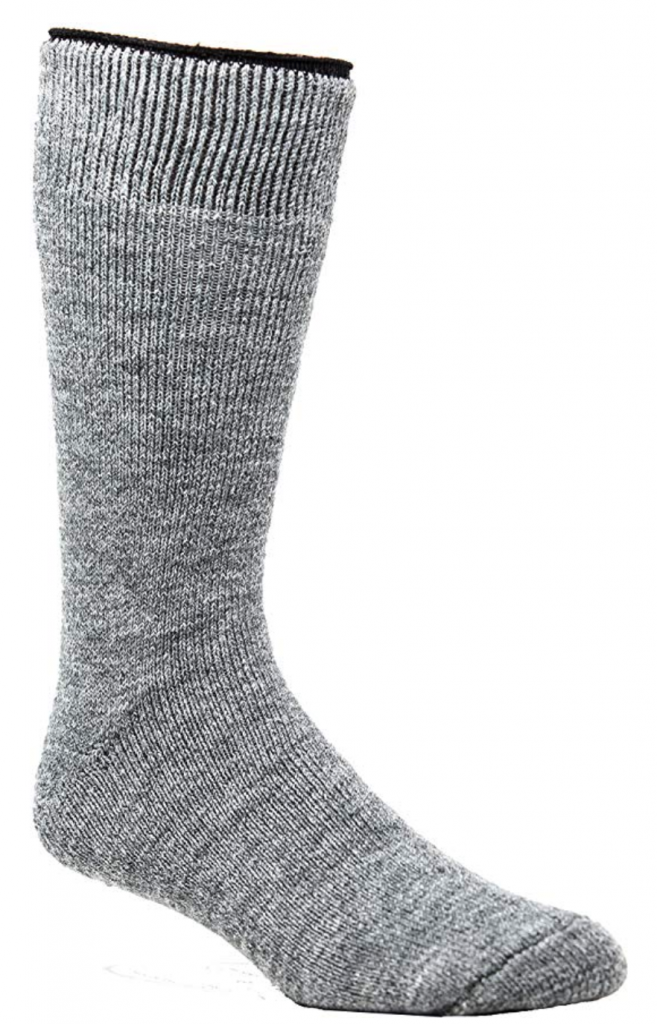 Sometimes, you don't just need a little warmth. You need protection from extreme, miserable conditions that keep most people locked inside with a cup of hot cocoa. For those horrendous sub-zero days, Sox Shop's 30-Below Thermal Winter Socks are the best way to keep your feet from turning into icicles.
These socks are constructed from more merino wool and less nylon than the Sealskinz or the DexShell and contain no acrylic. This gives them a softer touch, but they're also less flexible. They're also not moisture-wicking, because at 30 below zero you shouldn't need to worry about getting water inside your boots.
The soft shell is very well-padded, with enough cushion to remain comfortable all day without a lot of friction. And the shoes are available in several colors, with a simple design that looks like a standard pair of tall athletic socks.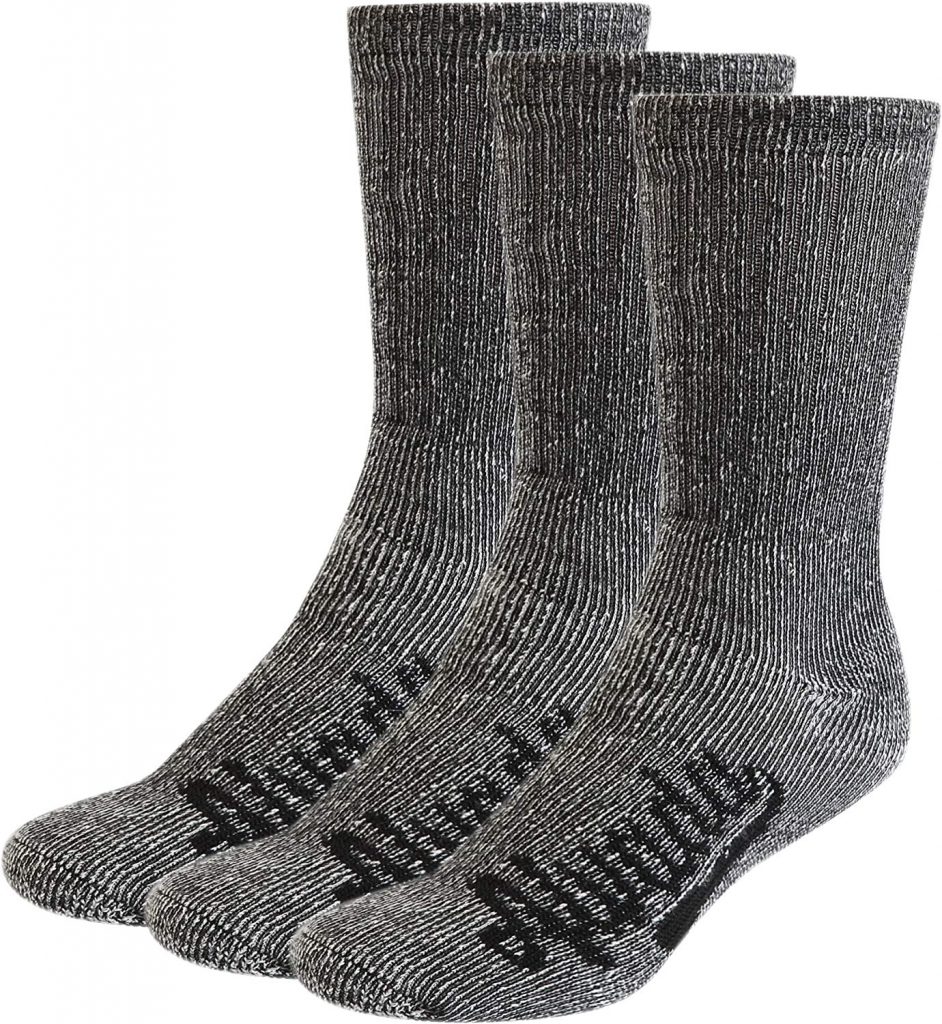 Alvada 80% Merino Wool Hiking Socks are constructed primarily from merino wool, but also contain 15 percent polyester, 4 percent nylon, and 1 percent spandex. This gives them a surprising amount of flex, similar to smart wool, but without the slick feeling that smart wool can get after all-day wear.
Like the Sox Shop socks, the Alvada socks have an understated, athletic sock-style appearance. They're only available in one color: gray, with a large Alvada logo stitched across the side. They come in a 3-pack, which makes them a great value for the price.
When it comes to water-resistance, these insanely warm winter socks are so-so. They're not primarily designed to be waterproof, they offer a small amount of moisture-wicking ability. In other words, if you suddenly break a sweat, your feet won't suddenly be swamped in sweat.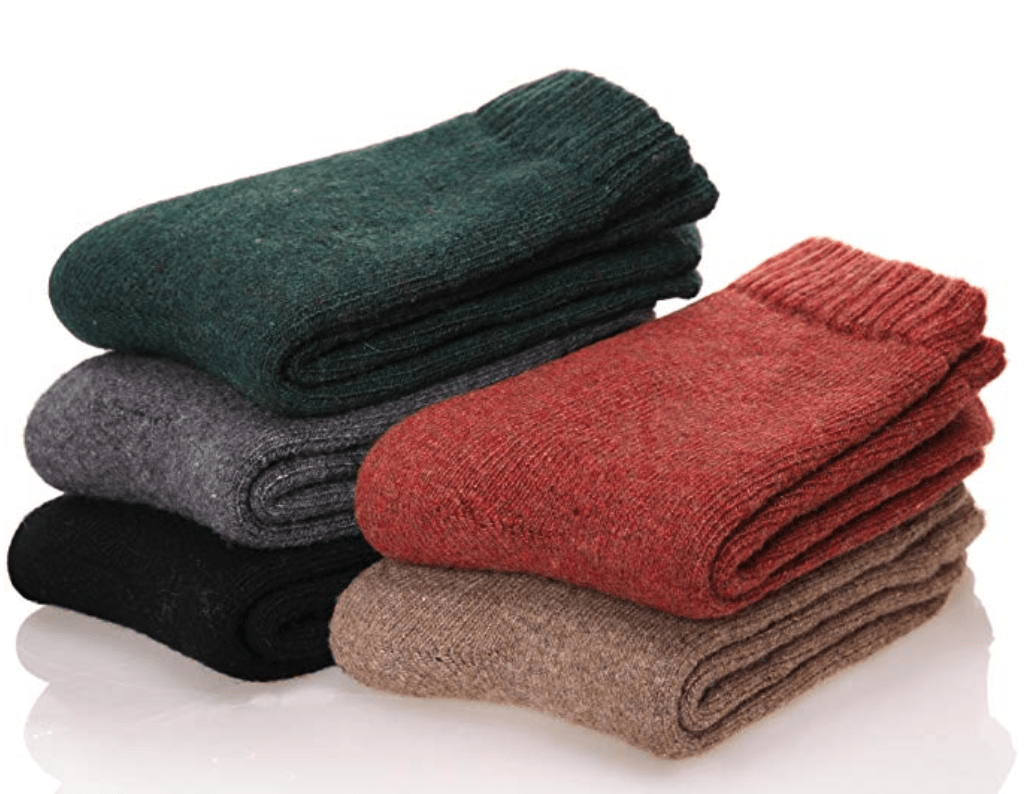 If you want your winter socks to be stylish as well as warm, Velice Women's Wool Socks are an excellent choice. With thick, ruffled cuffs, these socks aren't as tall as the others on our list, but the cuffs will help keep snow from getting into shoes or low boots, while also providing an attractive accent.
The material is similar to the Alvada socks we just looked at, except it's 75 percent merino wool and contains a bit more polyester. This provides for a bit of flex, while still keeping your feet nice and warm.
These socks aren't quite as warm as the others on our list. That said, if you're looking for extreme warmth, you're probably looking for socks that cover your calves. The Velice socks are designed for lower ankles and are a great choice if your winter socks are going to be visible.