2014 Gear Of The Year: CRKT Eat'n Tool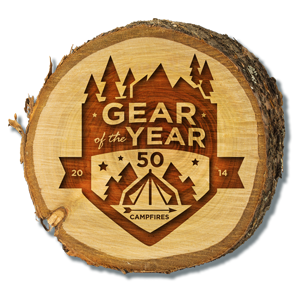 Imagine you're starving out in the middle of nowhere. You find a metal box that holds a hearty bowl of soup, a steak, and a bottle of your favorite beverage. This metal box is bolted shut. For this endeavor you can only use one tool. What are you going to use? Let's weigh the options.
You could bring a fork to eat the succulent steak, or you could bring a spoon to sip your bowl of soup. A bottle opener would be nice to crack that cap off your bottle to enjoy. But none of these will help get that dang metal box open. You could bring a wrench, but then you'd have a hard time eating your food. Seems like a trick question, right? WRONG. There is a solution. One that not only saves the day, but also cracks this metal box open and fills your hungry stomach when needed!
For this scenario (and I'm assuming many others), Columbia River Knife & Tool teamed up with New York-based designer, Liong Mah, to create the CRKT Eat'N Tool. This tool will save you in the devastating scenario above. The contraption, weighs only 1.5 ounces, holds a spoon, fork, bottle opener, grounded screwdriver blade that doubles as a pry, three different wrench reliefs (10 mm, 8 mm, 6 mm), a large central hole for grip, and a carabiner for easy hooking on any loop. Can you think of a more worthy tool for the 50 Campfires Gear of the Year? We can't.
Other Gear of the Year Winners – Eat Category