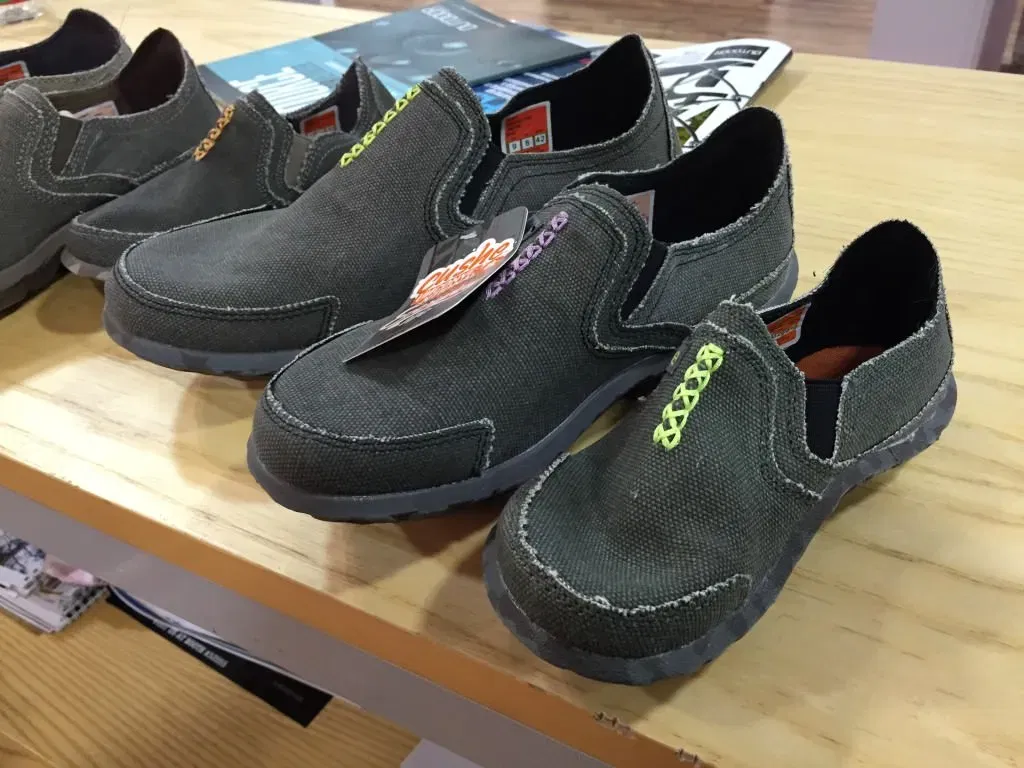 Cushe Footwear Slipper
Overview: Cute Footwear is an unconventional choice for everyday life. Born in the UK in 2004, Cushe Footwear started retailing in the US in 2010 and is owned by Wolverine Worldwide. We want to share a product with you that is great for camping.
The Cushe Slipper is sort of Cushe's iconic shoe. We have it for men, kids and mom. So same style…$45 and $55, multitude of colors, and canvas so you can throw it into the machine and wash it. They don't get too stinky and they're easily collapsible making it easy in and out of the tent whenever you need. You can pack them up super easy and throw them in your backpack and be stylish all together as a family wearing them out on your hikes.
Check them out at www.Cushe.com.
Manufacturer: Cushe Footwear
Product Name: Cushe Footwear Slipper
MSRP: $45.00-55.00