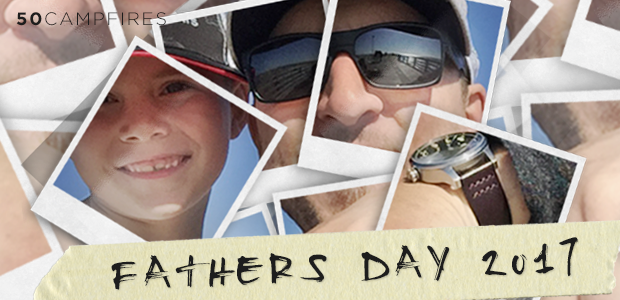 Father's Day Gift Guide for the Outdoor Dad
I think most fathers will agree with me … being a dad is good. Really good.
Sure, there's always going to be a hiccup here or there. You're probably going to be barfed on, and you can count on anything that was "yours" in now also "theirs". It's Father's Day that brings everything back into perspective, and this year your Dad deserves something awesome. In preparation, I've put together a list of things that I'd love to get from my kids – hopefully to give you some ideas of what you should be getting your old man. Good luck, and remember – Dad needs some outdoor time with you as well.
Nick : Director, 50 Campfires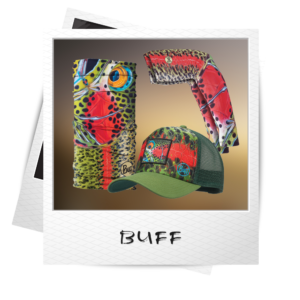 BUFF : SUNWEAR SYSTEM
There are a handful of things that'll ruin a great day outside, and sunburn is one of them. Buff has a collaboration with artist DeYoung that pairs the beauty of nature with the technology Buff is known for. Help Dad out – he's going to thank you for it. Artist stylings available in trucker hats, multifunctional headwear and UV Arm sleeves!
MANCAN : PICNIC SETUP
If Dad is a craft beer drinker, he likely knows the joy of bringing a growler of his favorite beer home from the brewery. While there have been improvements in growler technology over the past few years, there's still been one major issue – keeping beer fresh and carbonated requires pressure. The ManCan Picnic Setup adds a perfect pour system backed by CO2 cartridges – keeping beer perfect to the last pint.
BRIGGS & STRATTON : P3000 GENERATOR
If your Dad is anything like ours, he LOVES power. Blow his mind this Father's Day with the Briggs & Stratton P3000 Inverter / Generator, by giving him enough juice to power everything from power tools around the yard to a full-blown tailgating setup. The P3000 runs quiet, and with enough outlets – he'll never run out of juice!
SUNSKI : POLARIZED SUNGLASSES
From hiking to fishing to driving around town, Dad loves his sunglasses. Sunski makes frames and lenses that'll suit just about any situation. They also realize Dad plays and works hard – backing each pair with a lifetime warranty. To make things even better, they offer lens replacement kits for just $5 – so Dad doesn't have to put up with scratched lenses ever again.
THUNDERBOLT : ORIGINAL JEANS
Transitioning from work to play is crucial for Dad. Having items in his wardrobe  just as at home in the office as they are on the trail makes everyones life easier. Thunderbolt Jeans fit the bill perfectly. They stretch in all the right places – and are sewn to perfection in Portland, Oregon. We love that they come in long inseam lengths as well – so they'll fit dad perfectly.
MUIR WAY : MAP ARTWORK
Face it – Dad can't be outside all the time. For the times when he's not, help him daydream a little with the wall art from Muir Way. These aren't cheap photocopies of maps either, they're really printed on heavy stock paper with amazing detail – perfect for the home, man cave or office. We've been digging the Hydrological series – but everything they're making is breathtaking.
GROOVE RINGS : TRY ON KIT
The thought of a wedding ring at the bottom of a lake was enough to get us to swap out rings before heading outside. Groove Rings makes it easy for Dad to find the perfect style and fit with their new try-on kit. They'll ship you five rings to try out – fit, color and style – ensuring Dad ends up with a ring he absolutely loves.