You've probably already checked out some of our previous glamping pieces, including Camping Vs Glamping and 31 Stunning Glamping Pics, but now there's a new glamping adventure we need to share with you. We weren't sure if glamping could get any classier, but then we learned about the Mighty 5 Tour. The Mighty 5 Tour offers two different tour options for active travelers to be absolutely pampered while on an all inclusive journey across southern Utah. Travelers will enjoy private guided hikes in each of the Mighty 5 National Parks. Everything from lodging and dining to transportation will fall under the "luxury" category.
You can learn more about each tour and Utah's astonishing Mighty 5 National Parks below.
Mighty 5 Signature Tour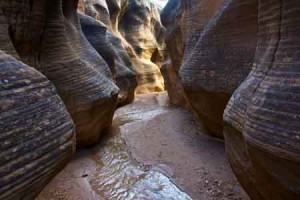 The Mighty 5 Signature Tour is a ten night, nine day journey featuring guided hikes in each of Utah's "Mighty 5" National Parks: Arches, Canyonlands, Capitol Reef, Bryce, and Zion. A maximum of six guests will travel from park to park experiencing some of the most breathtaking hikes in the world. Keeping it glamorous of course, guests will be traveling in a custom Mercedes Benz Sprinter van.
Travelers needn't worry about a single detail. Their luxury accommodations (of course at the region's finest properties), first class dining (either prepared for by caterers on location or at renowned restaurants along their route), and anything else you can possibly think of will be handled by their full-time, dedicated concierge who will be traveling in a separate vehicle to assure the trip be absolutely stress free. Bet you never had one of those on a camping trip before!
Signature Tours depart from St. George, Utah on the 2nd and 17th of April, May, September, and October. Price: $7,800/person
The Mighty 5 Summer Tour
The shorter and slightly cheaper alternative is The Mighty 5 Summer Tour, which is a pampered six night, five day all inclusive journey that also guides guests through the five parks. Similar arrangements featured in the Signature Tour will be included in the Summer Tour, such as lodging and dining at the finest properties in the region and no more than six guests traveling in the prestigious "Mighty 5 Tour chariot."
Summer Tours begin in St. George, Utah on the 2nd and 17th of June, July, and August. Price: $5,300/person
Snapshots of Utah's Mighty 5 National Parks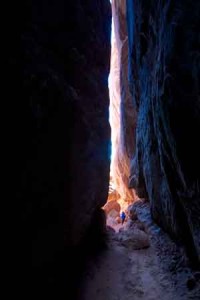 Going on The Mighty 5 Tour means experiencing some of nature's greatest wonders. Arches National Park can be referred to as a red rock wonderland. You'll discover a landscape of contrasting colors, inspiring sunsets, and landforms and textures unlike any you've laid eyes on before.
Then we have Canyonlands National Park, just begging you to venture into a wilderness of endless canyons and stunningly formed buttes shaped by the Colorado River and its tributaries.
One of our personal favorites, Capitol Reef National Park, is located in south-central Utah in the very heart of red rock country. At this park you will find canyons, cliffs, domes and bridges; a geologic monocline (wrinkle in the Earth's crust) extending nearly 100 miles, and so much more.
There is no place quite like Bryce Canyon National Park. The park is home to the world's largest collection of hoodoos (odd-shaped pillars of rock left standing from the forces of erosion.) Pictures do not do it justice. It's just one of those things you have to see for yourself to fully understand.
Lastly we have Zion National Park, Utah's very first national park. Here you can follow the paths where ancient native people and pioneers once walked. You'll be surrounded by views of massive sandstone cliffs of cream, pink, and red that ascend into a vividly blue sky.
Have questions about the tour? You can send the Mighty 5 Tour team a message here or contact Founder Mike Coronella directly:
info@mighty5tour.com
(435)259-1565
The 50 Campfires team is all about supporting anything that gets people involved in the great outdoors, but what do you think? Is this Mighty 5 Tour too high class and not enough dirt under your fingernails, backcountry kind of camping for you? Or would you absolutely enjoy being pampered on this awesome journey through some of Utah's greatest wonders?
Let us know what YOU think about this lavish "Mighty 5 Tour" in the comment section below!