Camping in South Michigan: Rockey's Campground
Camp Michigan: I'm talking with Vicky today from Rockeys Campground in Michigan. Vicky, why don't you get us started with giving us a little bit of background on Rockeys Campground?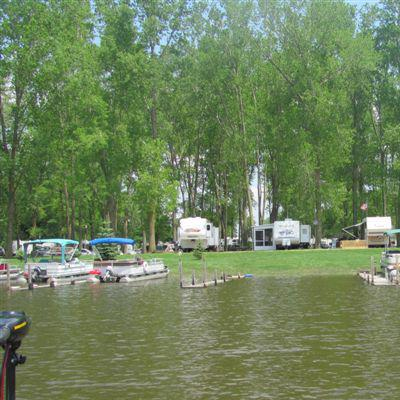 Vicky:
Rockeys is a clean, quiet, family Park. We're located on a chain of five lakes, seven miles north of Albion. So, it's been in existence for 25 years. We are the second owners and we've owned it for 16 years.
Camp Michigan: Okay. And what types of camping do you offer there?
Vicky: We have tent camping, pop-ups, up to 45-foot motor homes, so we can accommodate everybody and groups. And we have a hundred sites.
Camp Michigan: Wow, pretty big. And then what are the most popular activities for guests there?
Vicky: Well, we have fishing, swimming, and then we have a wonderful playground for children, and then there's also a game room. And then we have miniature golf. Very clean bathrooms and showers.
Camp Michigan: Okay. And what are some of your favorite attractions in and around that area, Vicky? If I wanted to head outside of the Park, where would you recommend that I go?
Vicky: Well, outside the Park, well, there's antique shopping and different activities, and things like that, and places to eat. But most of the time, people that come to Rockeys Campground come to Rockeys Campground to stay and play, because there are so many things that they can do, like fish from the shore and swim, and just have a great time with family.
Camp Michigan: Sure. All right, perfect. Two more questions for you, Vicky. If you were going to spend just one hour at Rockeys Campground, how would you spend your time there?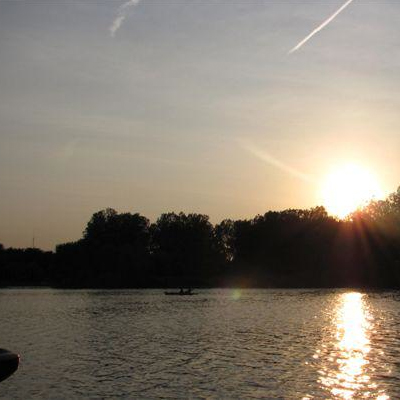 Vicky:
I would spend it with a magazine by the lake. On a bench by the lake in the shade, because it's pretty much mostly shaded sites, but that's how I would do it because it's such a peaceful place to relax.
Camp Michigan: That sounds really relaxing. And last question for you: if you could spend just one night at Rockeys Campground, which specific site would you stay at and why?
Vicky: They're all good. They're all nice, grassy sites, and they're mostly shaded. And it just kind of depends on what size unit a person has. We take everybody down to their sites and make sure they have everything they need so that they'll be comfortable, camping.
Camp Michigan: All right, perfect. Well, thank you for taking a little bit of time out of your day this morning, Vicky, to tell us a little bit more about Rockeys Campground in Michigan.
Vicky: All right. Well, thank you.