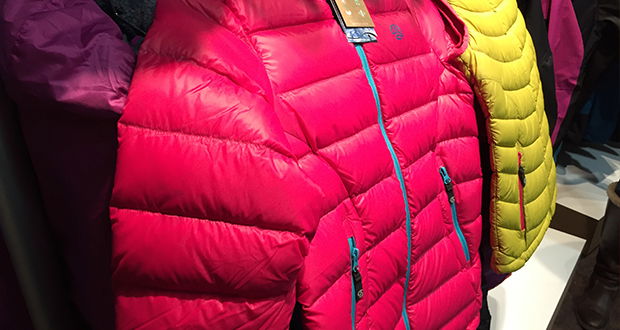 Ternua Recycled Down Jackets Overview
Overview: Ternua is the first company that is making recycled down jackets. Ternua Recycled Down Jackets utilize old products, like bedding, comforters, that sort of thing, and sanitizes the down, gives it new life and packages it back up for us so that we can use it in their down products.
The below images are examples of one of Ternua down jackets. Ternua has some really nice bright colors. It is also available as a vest. The collection is also available for men. For more information on Ternua and recycled down, you can visit Ternua.com.

Manufacturer:
Ternua
Product Name:
Recycled Down Jackets
MSRP:
N/A