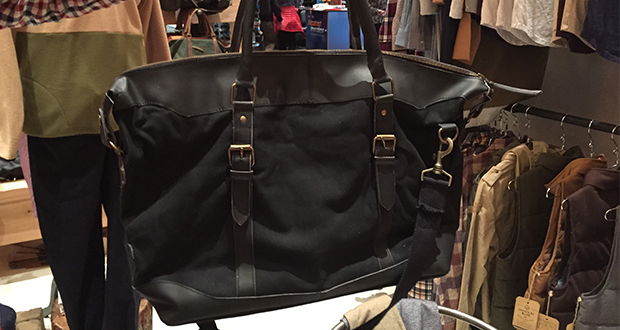 United By Blue Trafford Weekender Bag Overview
Overview: This is the new United By Blue Trafford Weekender. This is a very popular weekender style. It's a carry-on size bag so traveling with it will be no problem at all. United By Blue uses a unique waxed canvas that is an organic cotton with a very, very light waxing to give it water resistant properties without making it really waxy looking. All of the zippers and hardware are brass YKK. The interior of the bag is very well crafted, looks fantastic, and features several stow pockets to keep everything organized.
This is a classic style bag for a classic guy or girl and is current available on UnitedByBlue.com and at other retailers in a variety of great colors. Make sure to head over to United By Blue's website and get a closer look at this bag and browse the rest of their great products.