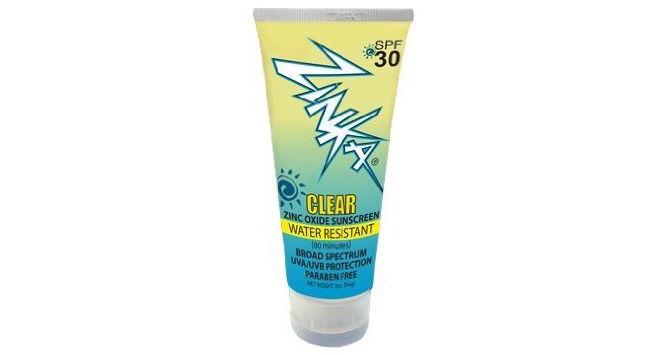 Zinka Clear Zinc Oxide Sunscreen Overview
Overview: Zinka is the original action sports sunscreen company, credited with introducing the first ever colored zinc oxide sunblock! For 25 years they've been formulating, testing and producing high quality sunscreens by adding Zinc Oxide and other non-chemical based ingredients to our formulas. Their Clear Zinc Oxide Sunscreen is perfect for anyone trying to protect against the sun.
What Makes It Unique: Zinka Clear Zinc Oxide Sunscreen contains 5% Zinc Oxide and protects against UVA & UVB rays. Their formula is paraben free, water resistant, oil free, and loaded with Aloe Vera and Vitamins A & E. It is kid safe and water resistant for up to 80 minutes!
Manufacturer:
Zinka
Product Name:
Clear Zinc Oxide Sunscreen
MSRP:
$10.99