Missouri let's do this!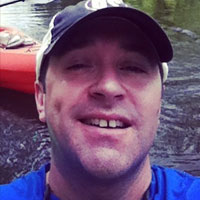 Name:
Clint Carlson
Born:
International Falls, MN
Resides:
Minneapolis, MN
Position:
Contributing Editor, 50 Campfires
Overview: Clint Carlson is a lifelong outdoorsman and traveler who was a key contributor from the inception of 50 Campfires. His ability to identify and translate a story makes him the perfect candidate for the Katy Trail press trip. He was hand selected by both the Director and Executive Editors to apply for this opportunity.

I'm excited about the opportunity to come and tour the Katy Trail!
You can access my application HERE. Also, here are the article links for the tear sheets: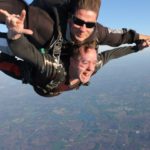 50 Campfires is a digital ecosystem that caters to people who seek outdoor adventure. We're not talking to mountain climbers. We're talking to people who like to explore town and trail alike, and who like to car camp and rv. Our website sees 1.35M annual visitors. We have a digital magazine with 35K subscribers. 470K people follow us on Facebook. Our outdoor videos have been viewed almost half a million times on Youtube,  and our thoughtfully curated Pinterest boards reach 1.2M people every month. In addition, we're also active on Twitter, Instagram, and Periscope.
Destinations are vital to the 50 Campfires platform, because when combined with food and gear, it makes us a one-stop-shop for the outdoor enthusiast. We're excited to feature the Katy Trail, because people in Missouri and the surrounding states have visited 50Campfires.com hundreds of thousands times in the last few years.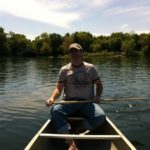 My wife and I are lifelong fans of the great outdoors. We've completed the 50 Hikes Within 50 Miles of Minneapolis challenge. We've camped every year since we met in 2007. We own kayaks, snowshoes, xc skies, a canoe, a motorcycle, a snowmobile, pedal bikes and a four wheeler. Needless to say, we're not home very often on the weekends. There is simply too much to experience in this lifetime, and we're trying to check off as many as we can. I've scuba dived and skydived, and I always say that I'll try anything twice.
You should choose 50 Campfires because we'd LOVE to meet your brewers, campground owners, state park rangers, outfitters and grill masters, to show our audience what Missouri has to offer. What will we do with the overwhelming amount of beauty and adventure you have to offer?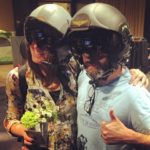 I'll write a featured article in our magazine. I'll share stories of all the places we I visit, with videos and photo, from sunrise to sunset. I'll broadcast the people and places of Missouri LIVE on Periscope. Because I spend as much time in the digital universe as I do outside, know that everything will be optimized so your future visitors can find it easily online.
We are honored to be invited to come down and tour the Katy Trail. You're the "Show Me State." Show us –  so we can show our fans.
A featured article will run in the 50 Campfires Magazine.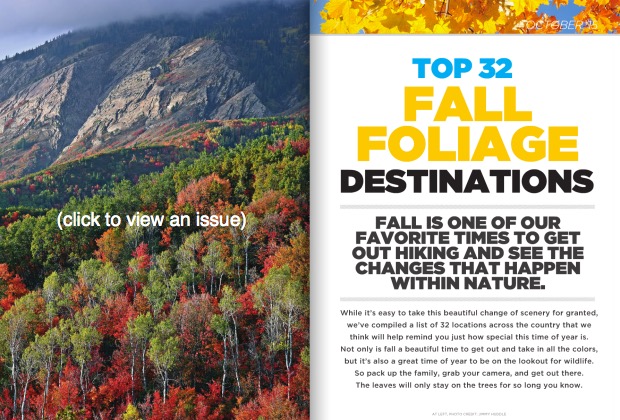 To give you an idea of how we create content, here's a sponsored trip to Itasca State Park in Minnesota.
I often use gifs to highlight product features or short form content.
http://gph.is/2hH1Dk9
http://gph.is/2hX7BwD
I love to find engaging content, and then portray it in a way that pulls the reader in.
I hope to meet you soon!
Clint Carlson