Holiday Gift Ideas: New Gear from Rapala
We know you've got at least one, and likely more, people on your list this year that would love some new fishing gear! Make your holiday shopping quick and easy with sure-fire holiday gift ideas from Rapala® and Respected Rapala® Brands.
From the world's favorite lures to must-have accessories and quality apparel for on and off the water, check out the latest and greatest from the most trusted name in fishing for plenty of gift-giving inspiration this year.
Rapala RipStop Size 12
The perfect stocking-stuffer! The Rapala® RipStop™ is a fast-ripping, hard-stopping fish-catching machine. The size 12 RipStop features all the design elements that made the lure an instant classic, but with a longer profile, more weight for longer casting and a third VMC® hook that will increase the odds that each bite ends with a fish in your favorite angler's net.
The new size 12 RipStop swims between 4 to 5 feet, measures 4-3/4 inches long and weighs 1/2 ounces. It's available in 14 color patterns to match the hatch in local waters everywhere.
Suggested retail price: $10.99
Sufix Advance Monofilament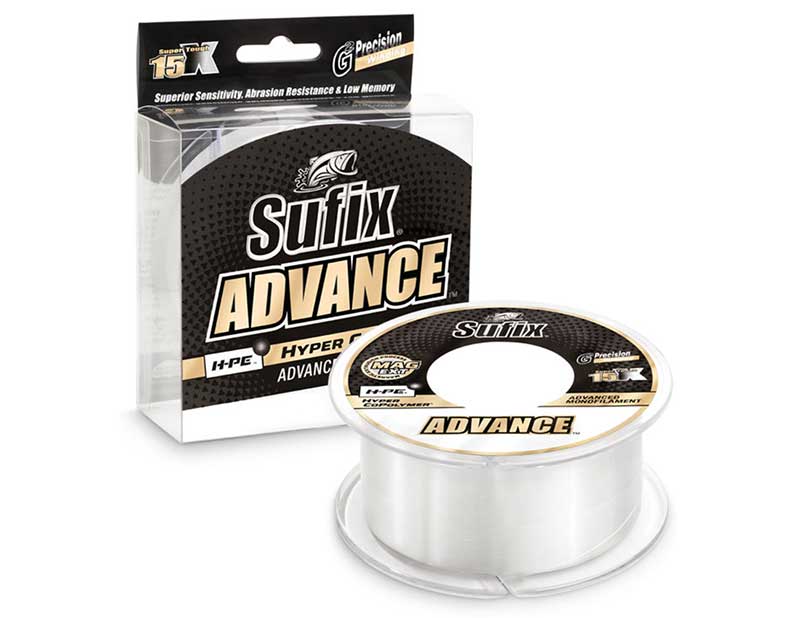 A versatile gift for the anglers on your shopping list, Sufix Advance Mono fishing line is well-suited for targeting multiple species in nearly any scenario — from big bass to wiley walleye and aggressive pike.
Offering anglers 50 percent lower stretch and UV absorption than standard monofilament, Sufix Advance Monofilament offers smooth, extra-long casting and unbeatable knot strength, upping anglers' chances of hauling in a trophy catch. Available in clear and low-vis green, the line is available tests between 4-25 pounds in spools up to 330 yards.
Suggested retail price: Starting at $12.99
Rapala Patterned Snapback Trucker Caps
Keep your friends and fam looking great out on the water! Rapala has introduced a collection of eye-catching new logo caps sure to fit any angler's style.
While these dynamic new caps are the perfect accessory to round out any angler's wardrobe, it doesn't stop there. Visit Rapala.com to browse a wide range of premium apparel, including t-shirts, long-sleeve shirts, hoodies and more.
Suggested retail price: starting at $19.99
Rapala Retractable Line Scissors
Add convenience to your loved one's angling arsenal this year with the new Rapala Retractable Line Scissors. Featuring super-sharp blades, this handy tool can cut small braid and nylon fishing line with ease. Simply slide the line into the tool's handy "V" cavity and squeeze its ergonomic red handles. The tool's unique design makes it easy to cut line, even in choppy waters.
Suggested retail price: $9.99
Rapala 5-inch Folding Fish Pro Fillet Knife
Once the fish is caught and measured, the angler on your list will need a quality fillet knife as they prepare their catch for a delicious shore lunch. The perfect size for traveling light, the Rapala 5-inch Folding Fish Pro Fillet Knife folds to a compact size for easy storage. When folded, it measures only 6-1/4 inches long. An easy-release, lock-back design makes it a breeze to open and close. Featuring a comfortable ergonomic handle, its razor-sharp blade is made from hand-ground Japanese steel. With a progressive-taper flexible blade for optimum control, it provides perfect balance, a comfortable grip and a super-sharp edge.
Suggested retail price: $21.99
Rapala Lithium Ion Cordless Fillet Knife
Wow your favorite outdoors junky with a new electric Rapala fillet knife. Built to handle the toughest fillet chores imaginable, an electric fillet is an essential tool for serious anglers. Choose from an electric fillet combo for an option with multiple blade sizes and added versatility or a cordless model like the Rapala Lithium Ion Cordless Fillet Knife to give them a bit of room to roam as they prep their next big catch. Your friends and family will love the comfort, durability and speed that comes with each Rapala electric fillet knife.
Suggested retail price: $95.39
Marttiini Kitchen Knives
The angler who also loves to cook will be blown away when they unwrap a brand-new set of Marttiini kitchen knives. Made by the artisan blade manufacturer Marttiini, the makers of premium Rapala® fillet knives for more than 50 years, these knives are crafted with care and expertise. Cut bread, meat, fish and vegetables like a pro chef with these proper tools.
Go all out: Marttiini Knife Block, complete with five essential varieties: peeling, vegetable, filleting, bread and cook's knives.
Suggested retail price: starting at $24.99