5 Facts You Didn't Know About Carlsbad Caverns National Park
National parks cover everything from coastlines to mountains. Unique features include geysers, tropical marshland, and sandy desert hills, but Carlsbad Caverns National Park stands out as a genuinely distinctive park.
Located in southeast New Mexico, visitors to Carlsbad Caverns can experience a massive cave network. Guests can go deep underground and explore the dark chambers of these limestone marvels.
If you're ready to see some bats and explore underneath the earth's surface, you'll love Carlsbad Caverns National Park.
5. There Are Four Different Caves in Carlsbad Caverns National Park
Carlsbad Caverns National Park has four individual caves within its boundaries. The most well-known is the park's namesake. Carlsbad Cavern is easy to access for both people hiking in and out of the cave, as well as an elevator for self-guided tours. Two smaller caves, Spider Cave and Slaughter Canyon Cave, allow guided adventure tours. Spider is about 3.5 miles, while Slaughter Canyon clocks in at 2.3 miles. Finally, Lechuguilla Cave is massive at 140 miles and located 1,602 feet underground. This cave is only accessible for research and approved exploration.
4. The Big Room is North America's Largest Accessible Cave Chamber
The Big Room, located in Carlsbad Cavern, is the largest accessible cave chamber in North America. The space is 8.2 acres in total. Visitors will find walkways and lights inside, along with a 1.25-mile-long trail. Park officials say it takes about an hour and a half to tour the cave.
3. If There Are Caves, There Are Bats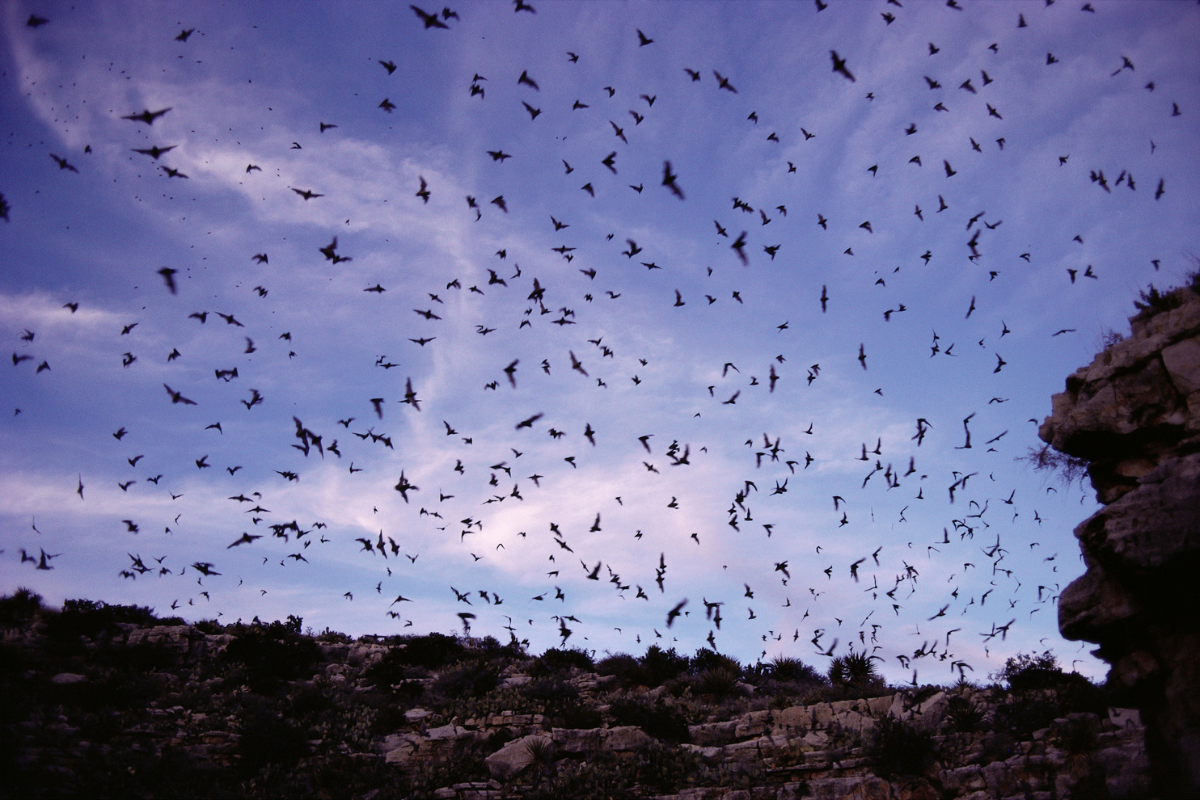 There are 17 different species of bats found in Carlsbad Caverns National Park. The most numerous is the Brazilian free-tailed bat. Every night from spring to fall, visitors gather near the cave's entrance to see thousands of bats fly out. It's important to note that not all of the species of bats live in the caves. Some bats spend their days in trees on the park's grounds. 
2. People Have Visited the Caverns for Thousands of Years
The entrance to Carlsbad Cavern is massive, so it's no surprise that people have been entering the cave for centuries. Native Americans have called the area home for a long time, and researchers have discovered fire rings and pictographs. By the 1500s, Spanish settlers began to live in the area, and there are documents saying they were aware of the cave as well. An executive order made the destination a national park in 1930, just 18 years after New Mexico became a state.
1. There Are a Handful of Nearby National Parks to Visit
Utah is a popular national park destination because of its network of parks like Zion, Bryce Canyon, and Arches. A similar trip is possible in southeast New Mexico, just on a slightly smaller scale. Carlsbad Caverns is about a 30-minute drive from Guadalupe Mountains National Park in Texas. From there, it will take three hours to get to White Sands National Park, making these three parks a great week-long trip.